4 Worry-Free Alternatives to Glass Shower Doors
Glass doors have been widely used as shower enclosures for years because of its aesthetic and seamless look.
But if you worry about the high risk of shattering, find alternatives to glass shower doors that give you peace of mind and attractive visual.
Affordable and Simple Shower Curtains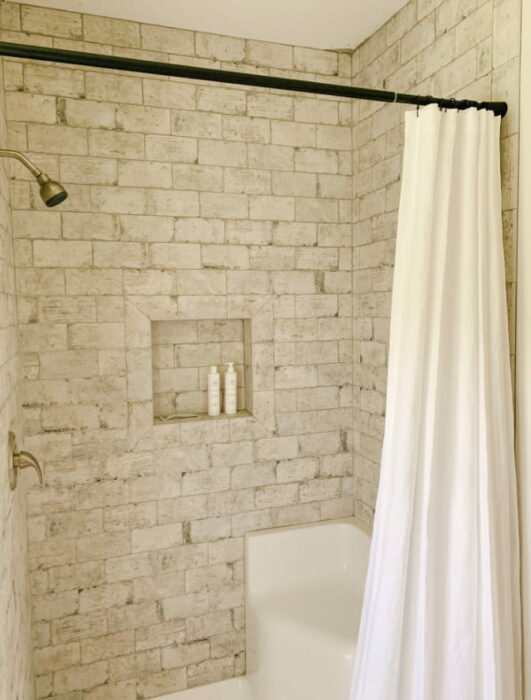 Shower curtains are the safest and most popular alternative to glass door. Commonly made from plastic, vinyl, or PEVA, they are available in tons of designs, colors, and sizes to offer a distinctive and decorative touch to any bathroom. Besides, they are relatively easy to clean and maintain.
Installing shower curtains is super easy. If you want to add a visual appeal, simply hang the curtain rod and put the curtains up. It does not require special skills and tools, which means every homeowner can easily do it by themselves.
Shower curtains are also the most affordable alternative to a pricey glass door. Not to mention it is easy to get because of the abundant stocks on the market. With more decoration options, feel free to find one that fits best to your bathroom.
Acrylic Shower Door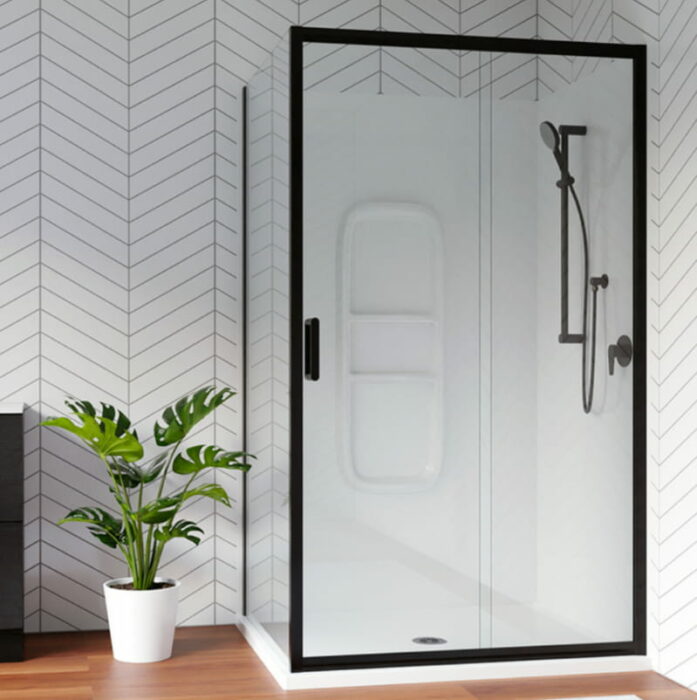 Acrylic is one of the most recommended alternatives to glass shower doors. This material is extremely durable because of how it is manufactured. Plastic-like materials are heated and stretched into a mold before it is vacuumed to a specific shape.
This process produces a durable, strong, and scratch-resistant shower door that lasts longer than regular glass door and fiberglass. For that reason, you don't need to worry about the acrylic shower screen rumbling or cracking when you move it.
Good news, acrylic shower door is ideal for any bathroom ranging from modern to transitional and classic. As you see in the photo, this acrylic door adds a visual attraction to the modern white bathroom with its seamless design.
Partial Framed Glass Door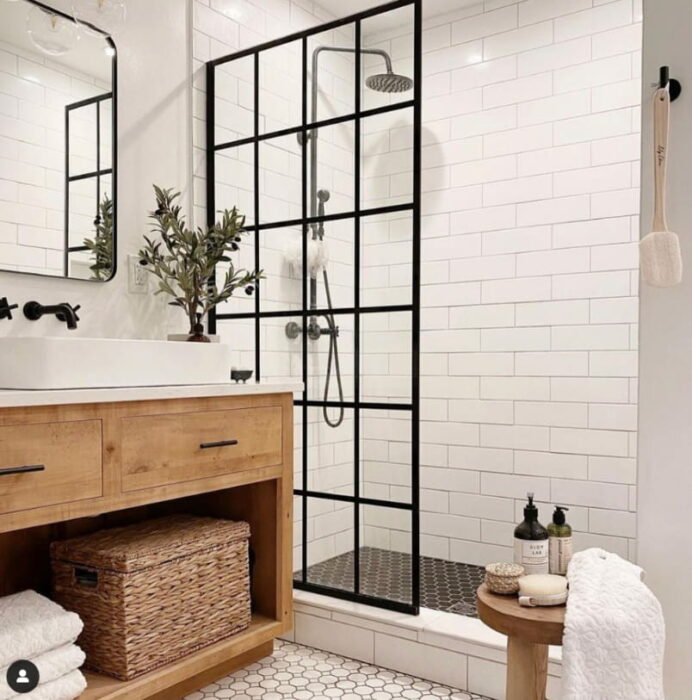 This is a brilliant variation of glass shower door to improve the durability and strength. Framed glass door, unlike frameless one, is designed with aluminum frames and grids that not only add a classy look but also ensure its sturdiness when installed in the bathroom.
Made with partial concept, you don't need to slide to open or close the door. It is made to be a permanent enclosure for your shower space which can elongate its life. What's interesting is that some designers make it resemble Japanese shoji screens without the glass.
If you are looking for decorative and durable alternatives to glass shower doors, this model is worthwhile. Opt for the idea to combine with your modern Japanese style or contemporary bathroom design.
Open Shower Area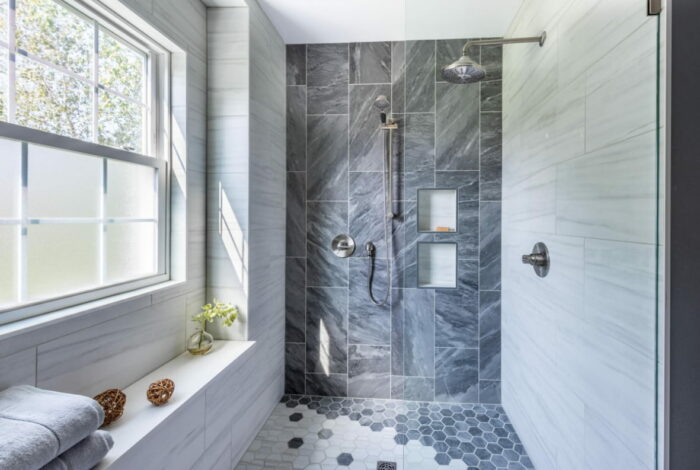 How about eliminating the shower doors? You can opt for an open shower if you cannot decide which alternative will work best for your bathroom. Leaving your shower cabin open is not a bad idea, especially if you don't have privacy issue.
This open shower makes your entire space look larger, brighter, and airier, making it a great option for small bathrooms. Not to mention you don't have to spend extra money for it.
A few alternatives to glass shower doors can help you decorate the bathroom without putting your safety at risk. Choose your favorite and improve your space.