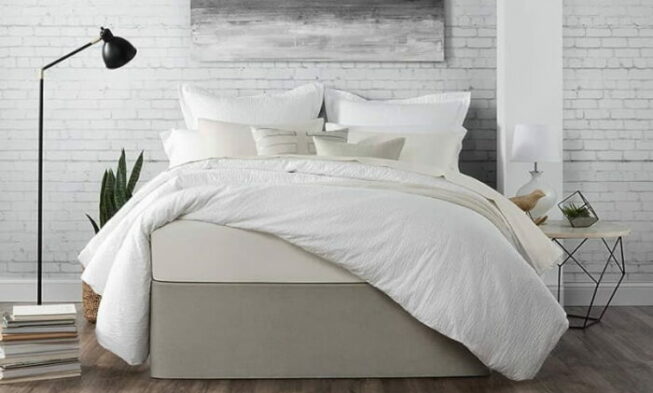 7 Options for Bed Skirt Alternative to Style Your Bed
Bed skirts come in handy to decorate your bed and cover box spring or bed legs. But since these skirts are made of fabrics, it can collect dust and dirt which makes your bed look uninteresting. This is why you need to consider bed skirt alternative to style up the bed.
There are plenty of alternatives to bed skirts such as fitted sheets and duvet. However, you always have options to spice up the bed with a little creativity such as painting your bed frame and installing drawers for some extra function.
1. Use a Lengthy Duvet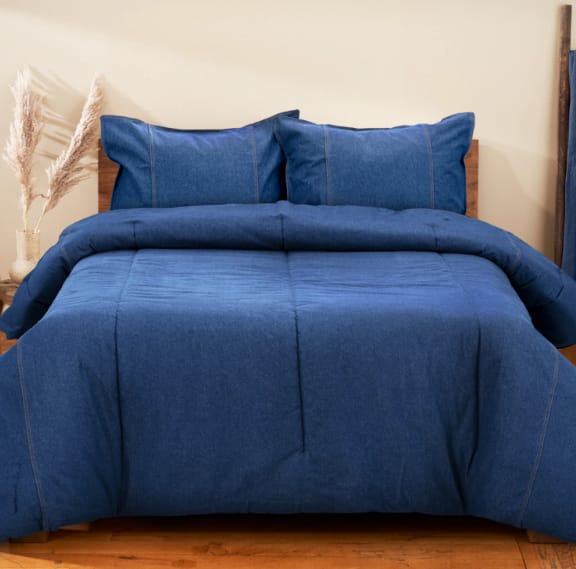 For some people, duvets are a must in bedding. If you belong to this group, incorporate a lengthy duvet that touches the floor so it can be a nice piece to cover your box spring or bed frame. Besides replacing bed skirts, an oversized duvet also makes your bed look cozy.
Just be sure to change your duvet frequently as it is more likely to collect dust from the floor. You may also want to choose a dark-colored duvet for a clean look.
2. Cover with Fitted Sheet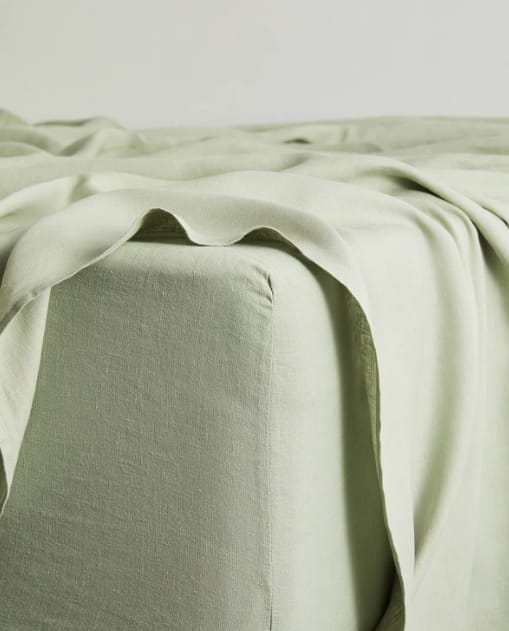 Fitted sheet is a bed skirt alternative that you shouldn't skip. This kind of bed linen is simple, practical, and easy to use, not to mention it is cheaper than duvets. There are tons of fitted sheet materials to choose from such as cotton, flannel, microfiber, and flannel.
3. Try a Large Flat Sheet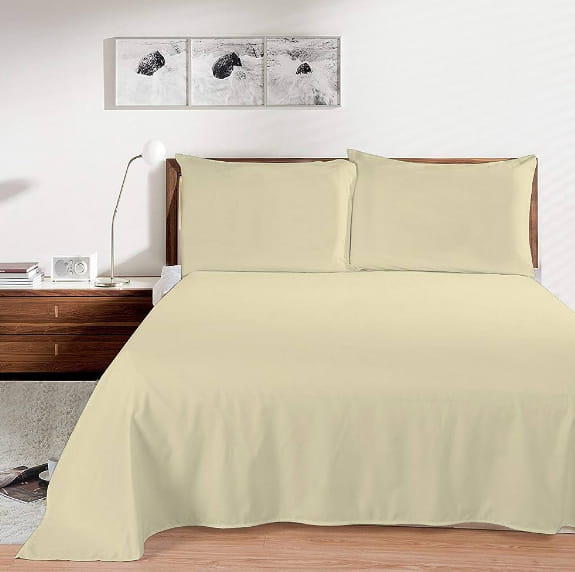 If you want to create a large and flowy effect, use a large flat sheet for your bedding. An oversized flat sheet goes to your floor thus it can conceal your box spring and bed frame. Flat sheet is available in various colors, materials, and sizes so choose carefully.
4. Install a Bed Canopy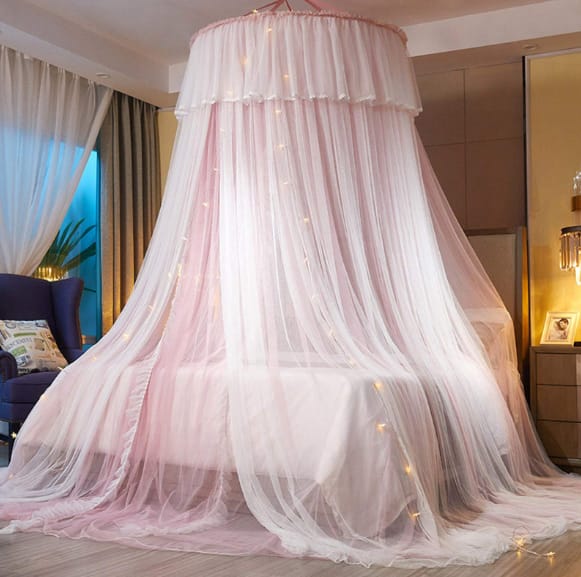 Installing a bed canopy is how to hide metal bed frame legs. Besides keeping the bed legs out sighted, a canopy works well to spruce up your bedroom. Bed canopies come in various styles and material, which is possible to find a good one for your space.
5. Paint the Bed Frame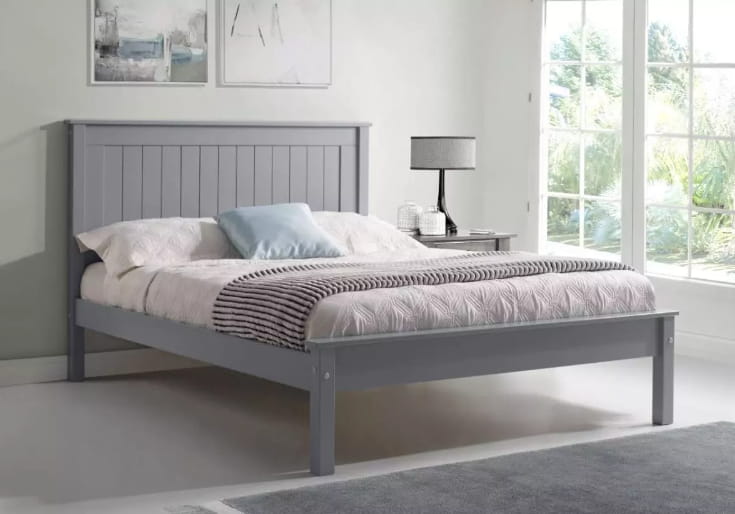 Instead of covering your bed frame and legs, paint them and make them part of your bedroom décor. Choose a color scheme that fits your bedroom theme and see how it blends with other elements. With this bed skirt alternative, now you don't have to buy bed skirts forever.
6. Use a Bed Platform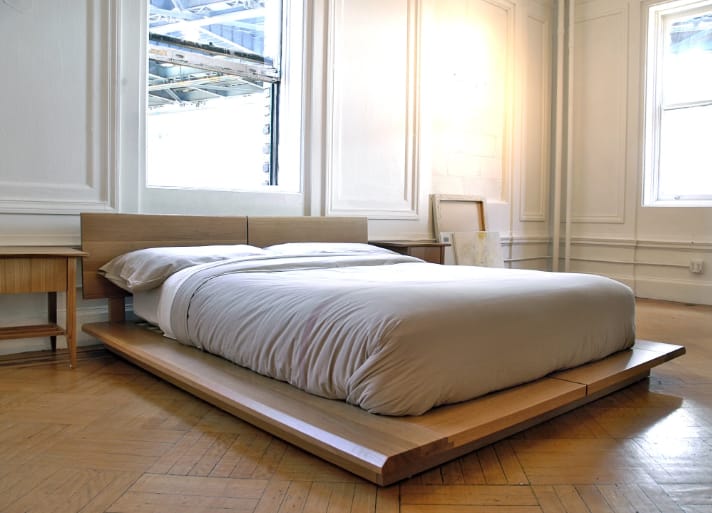 Adding a bed platform may be costly but the result is just worth it. A large platform that surrounds your bed can be an aesthetic addition for your bedroom, especially if you adopt a classic or mid-century theme. Besides giving visual attraction, it helps you get in and out of the bed.
7. Create Bed Set Drawers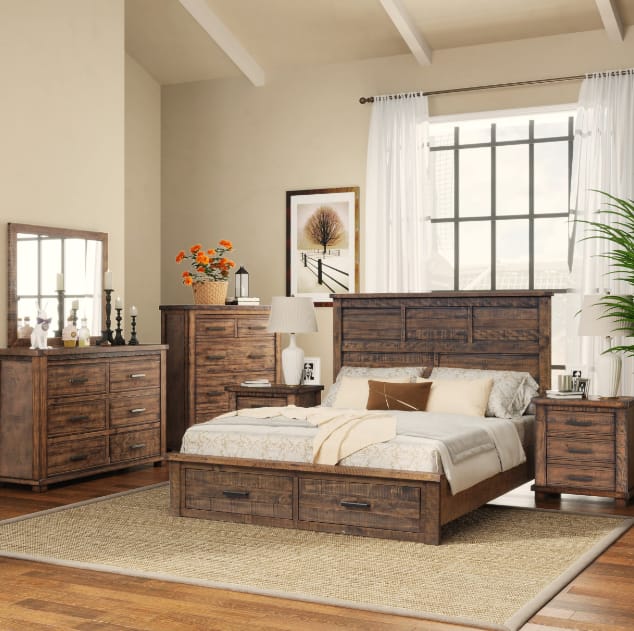 If you have a small space issue, creating storage under the bed can help optimize the space. It makes your bed look interesting and now you have place to keep toys, blankets, or bed sheets out of sight.
There are lots of options to enhance your bed style without bed skirts ranging from fitted sheet to canopy and drawers. Choose a bed skirt alternative that meets your preference.