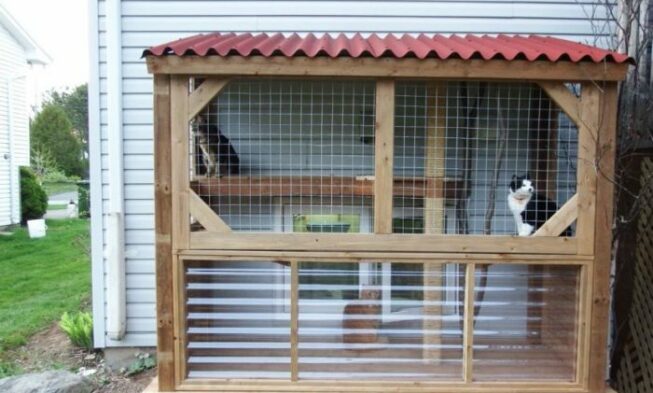 19+ Cute & Awesome Cat House Ideas – Indoor Outdoor
Cat House Ideas – Cats and dogs are, arguably, the two most popular pets that reign the world with their funny, weird and mean behavior that you can't help but adore them. And this article will talk about nothing but cat house ideas.
 Cats are adorable that you want to give anything for them, one of which is building a cat house for them. You can either make an indoor or outdoor one, and you can certainly make it with any material you think suitable enough for them.
1. Tiny House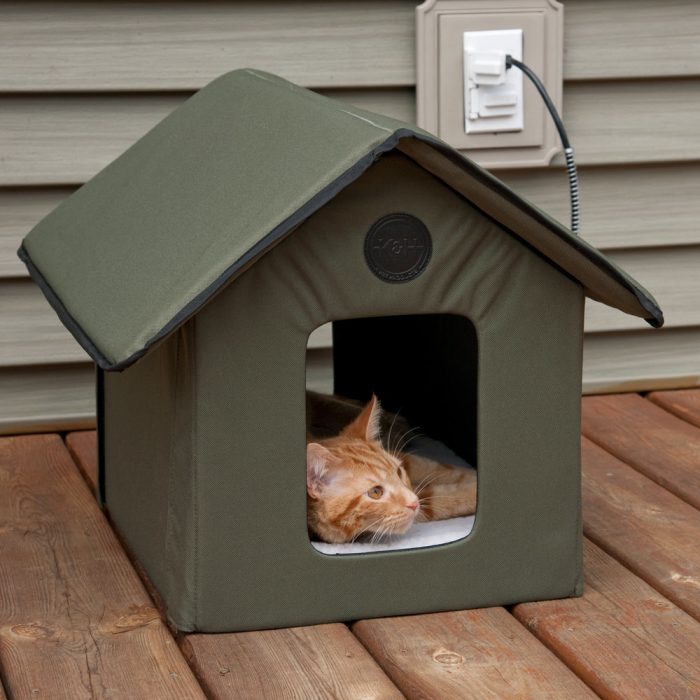 It's a small outdoor cat house that can easily be moved and it takes up only a small room. It has two doors in front and back with a triangle roof. It may look tiny, but some say cats are liquid. They can fit into a room or space that you think might not be comfortable. 
But they go into it anyway.  That's one of the weirdest things cats would do that makes their owner happy to have them. Building a cat house to prove you love them would make them happy. 
2. Dream Castle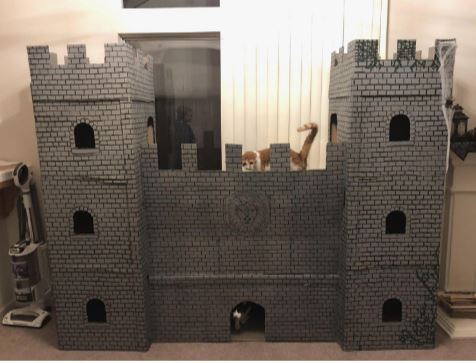 Having lots of cats is sheer bliss to cat lovers. And this castle is proof that they would do anything to represent their affection towards those fluffy creatures that can activate their murder button if you dare enough to rub their bellies. 
Cats love to make noise when they meet new friends. But that shouldn't be a problem for you. This castle has many holes as doors and windows. The brick walls can be drawn to create an image of the real castle wall. 
3. Simple House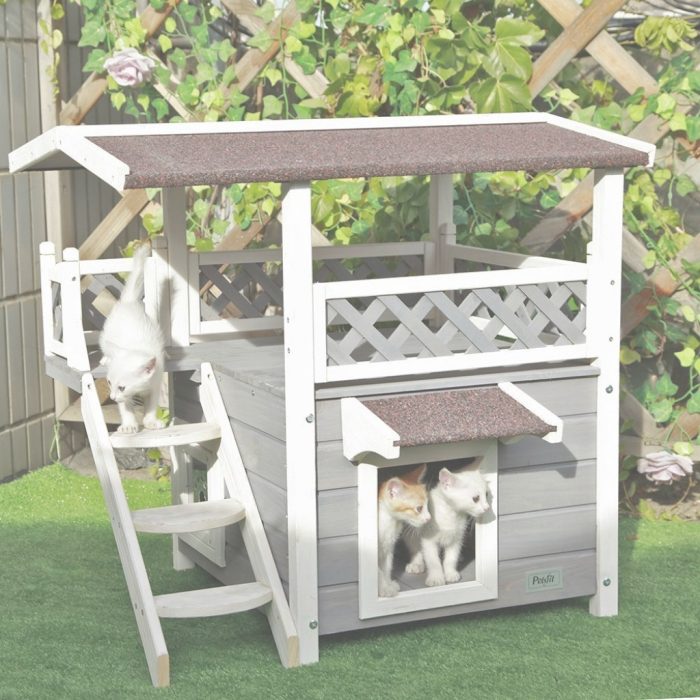 This is an example of an outdoor cat house with stairs and a roof that might inspire you. This shouldn't be hard to make as it has a modest design and shouldn't cost you a fortune either. The size of its design is dependent on how many cats you have.
You can create a bigger one if you think that's necessary. You can even modify it a little bit so that it won't look too straightforward. Cats love to play or jump like crazy when they get excited. Creating a spot that can rain their agility would be a great idea. 
4. Be Creative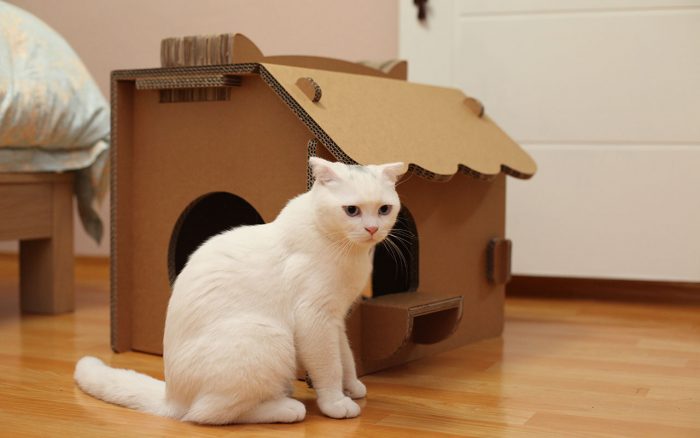 Cardboards can be a valuable asset when it comes to making a cat house. Cats are crazy with them since they think that they exist as their toys. They would sit or sleep in them although they are bigger than them. 
If you're a creative individual, you can obviously make a cool cat house out of cardboard – you don't have to buy it. You just need cardboard or boxes, a knife, some glue and a drop of imagination to build it.
5. Unique House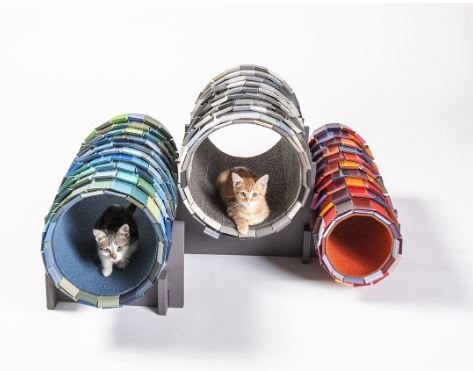 Although they may leave scars all over your body, mess things up and require some intensive care, you already blind with love to keep them not as pets but family. It means those cars are just nothing. 
This is what makes you sad and cry if they die or go missing for some reason. A cat house can have many different shapes, and there are no exact rules for it. Because they don't really care about what kind of design they have for their house. If they fit, there they live. 
6. Cool Cat House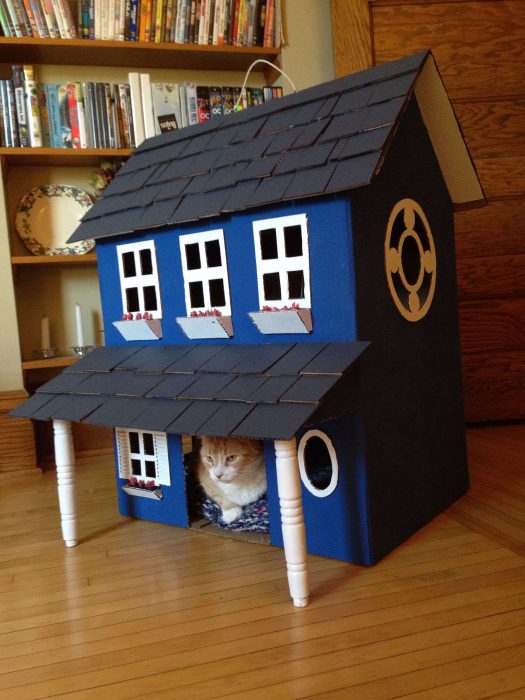 Isn't this cat house cute? This is what I mean that a bunch of creativity can result in a worth apprising stuff. With a roof and pillars, it seems to be a pretty and comfortable house for your little, furry friends – it would be better it was slightly bigger though. 
7. Make Sure They Feel Comfy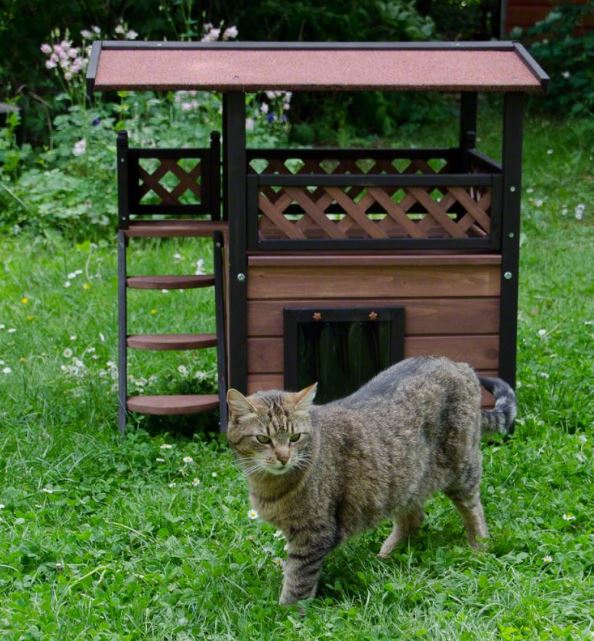 Cats may not be for you are allergic to fur. Some people get their bodies swollen after being around those four-legged creatures with mustaches. But for those who don't have any problems with that, they would even bring them to bed and sleep with them.
Thinking of a cat house design should be not far from its purpose itself. It doesn't to be complicated or extravagance, I think as long as your pets feel comfy that's enough. In fact, cats can literally sleep everywhere with a weird position – even in a tight spot.
8. Feral Shelter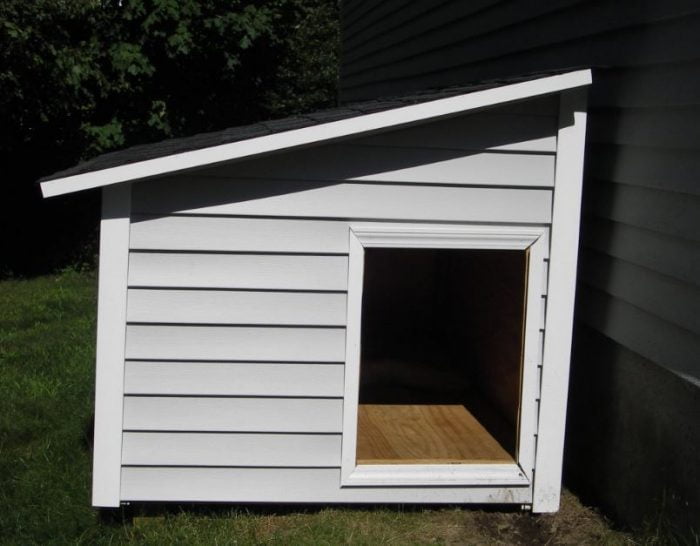 Feral cats may not really close to humans. They don't want to be petted by human as they are born far from human reach. They are also independent creatures that know how to take care of themselves since they were little. 
This outdoor cat house can be a great help for feral cats when winter is coming. Ailurophiles have kind hearts that they would even make a cat house or shelter for them. And if you're now reading this article, you can be one of those people for sure
9. Stunning Wooden House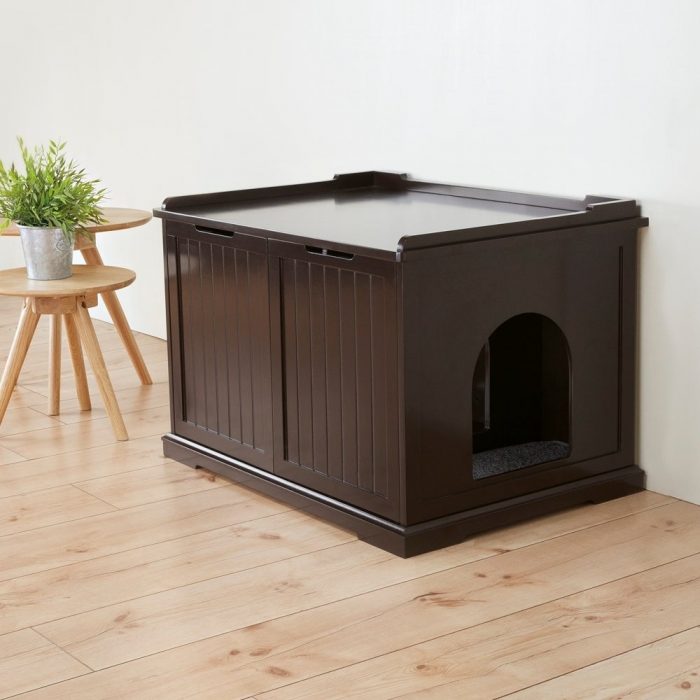 This brown wooden cat house looks so adorable. With an average size, this one should enough for them and hopefully, your cats will like it. It is also equipped with a littler box in it, so you don't have to be worried about the cats litter the place. 
These days, people can be found owning pets such as cats and dogs, meaning there are stores that sell cat houses that you can find along with foods and accessories. Pet stores are ubiquitous and it's been a promising business that has kept growing through the years. 
10. DIY or Store-Bought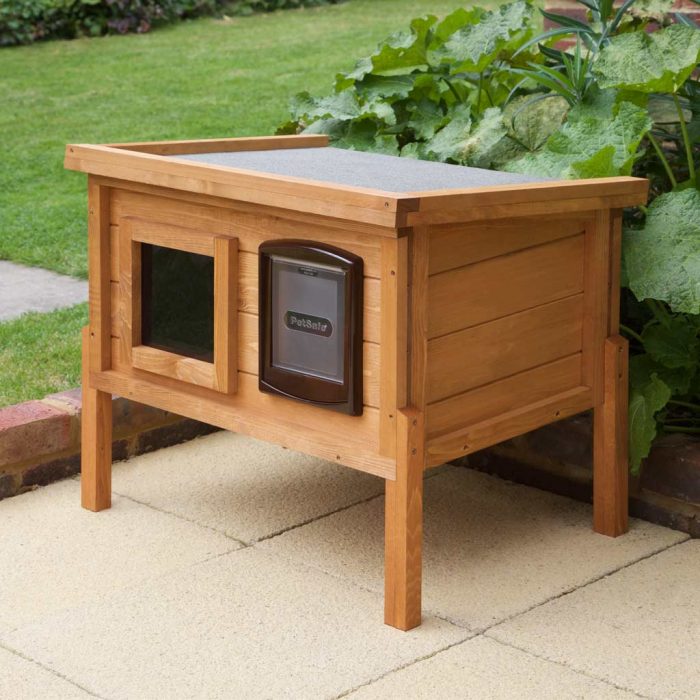 A DIY cat house is said to have some more benefits for both pets and owners. It's designed to fit them. It can also be created from materials you have at home like unused woods – some leftover for previous building projects. 
You would likely to have great satisfaction after making one for your beloved cats. It's up to you if you want to paint the house or just leave it the way it is. The most important thing is that they like it, and that's important as it's not an easy task to impress them, after all. 
11. Cats Playground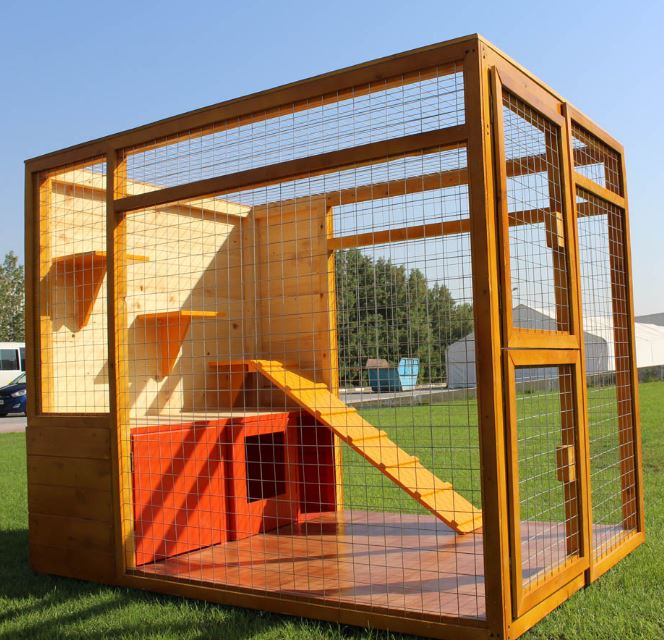 This idea is brilliant. You'll get your cats in a safe place with stairs in it where they can run and play all day. The wires will allow you to pay attention to them from a distance. You put them in the dry season. 
It's big enough so that you can allow 4-5 cats to play in it. It also has a great design with simplicity as you can watch them outside the cage. A playground is what cats need because they can get obese when they eat a lot but less exercise their bodies. 
12. Use Everyday Objects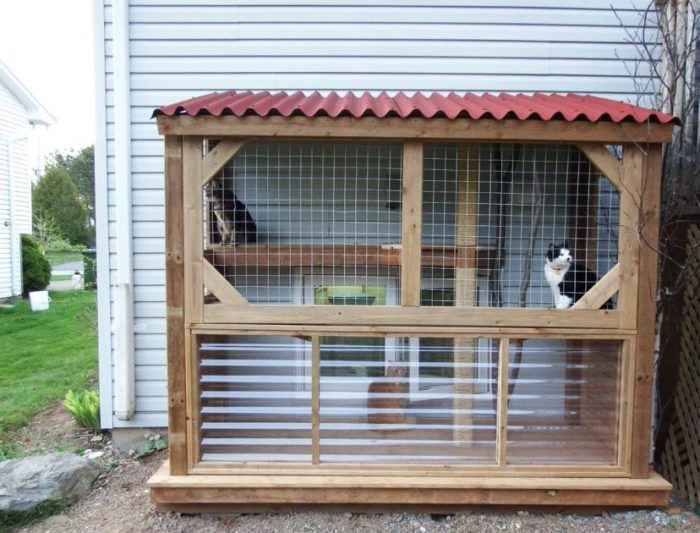 Another great cat house idea with wires, everyone? What an affordable way of creating a safe haven for your pets. If there are leftover or used woods at your house, don't burn or throw them. You can build your cat a house with them instead. 
You shouldn't be a pro builder or carpenter to make one. A square cage one with wire can actually be good for them. You can build it from everyday objects that are quite affordable. You may also not require advanced equipment either, which is good news for you. 
13. Adorable House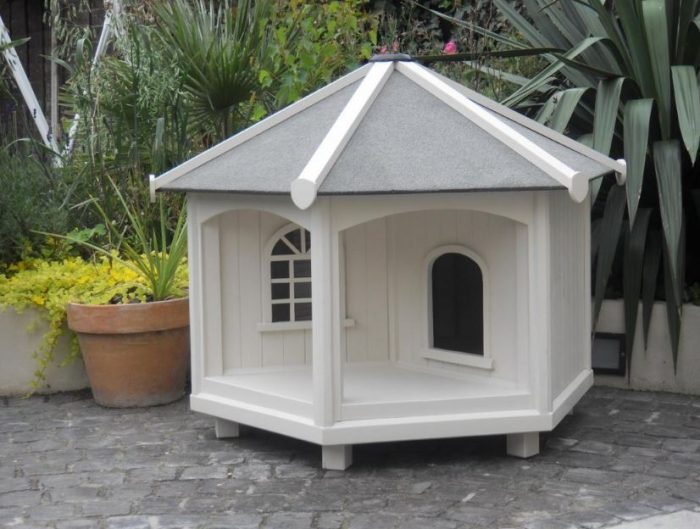 Some say a home isn't really a home if there are no pets in it. It would be so quiet, cold and empty without any falling stuff sound at 3 AM at your house, resulting from the cats that are chasing a mouse or just want to wake you up to feed and treat them like a boss. 
Cats are just like kids. Dogs would really miss you or don't recognize you when you leave them for quite some time. But once they know it's you they won't stop bark, jump and lick you. It's way different from cats because they don't really care about you. LOL 
It's their instinct or reaction. You still adore them nonetheless. They would also sit or walk around you're eating something although you may have just feed them. They would meow you like a thousand times until they get what they want. Or steal it from you. 
14. Easy to Build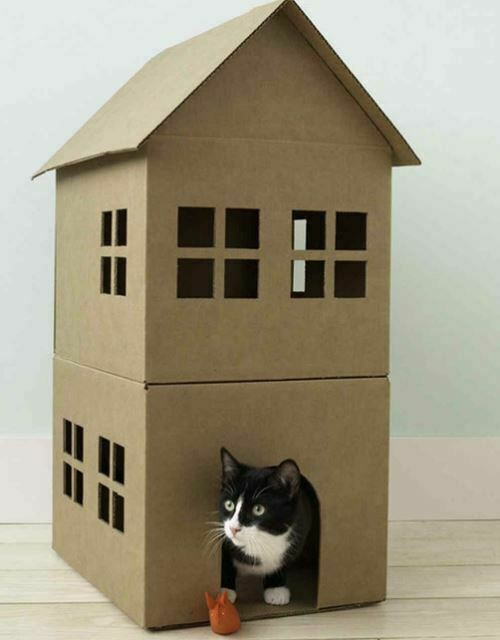 Cats love to run all over the place and mess everything up when chasing some small creatures like lizards or insects, but once they find something that can calm them down, they can be such peaceful animals and nothing can wake them up unless you open a can of food. 
Make them cat three or scratch spot some of the things that would give happiness for them although they may not really appreciate it just like dogs would do. However, it seems that cats have already bewitched like forever to be their slaves ruled by their cuteness. 
15. Attractive Cat House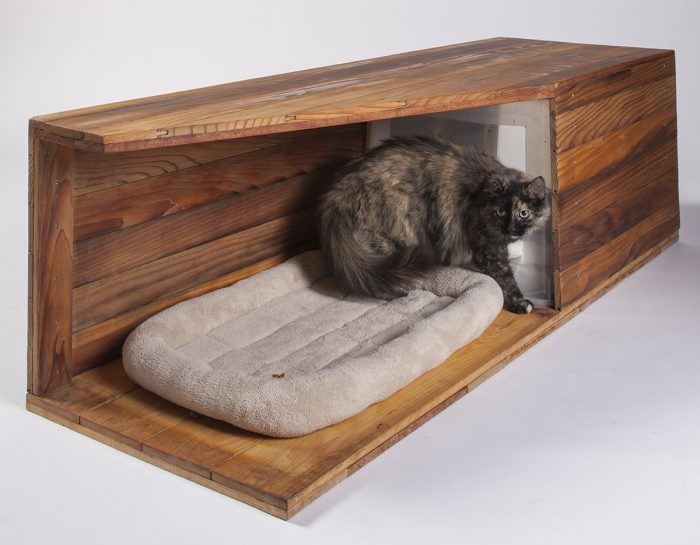 Spending some of your money on cats-related stuff isn't really a big deal because they're no longer just pets – they have become a part of the family. You realize that it's not only humans that need a roof over their heads but pets too. 
It's just a bit difficult to make a perfect cat house for them. However, they wouldn't mind if you give them a fluffy bed in it. If they like it, they would lie themselves down on it like all day. 
16-19 ONPRCS
---
A house that's specifically designed to please those furry family members would make cats feel at home. Building cat house ideas take no rules. You'll know it if they like it.