5 Creative Ways to Hide Plumbing Pipes You Wished to Know Earlier
Exposed plumbing pipes are an eyesore in your beautiful interior. While changing plumbing direction can cost an arm and a leg, there are creative ways to hide plumbing pipes that are more affordable and easier to do.
Choose a method that fits your budget and let your room shine.
Decorate Exposed Plumbing Pipes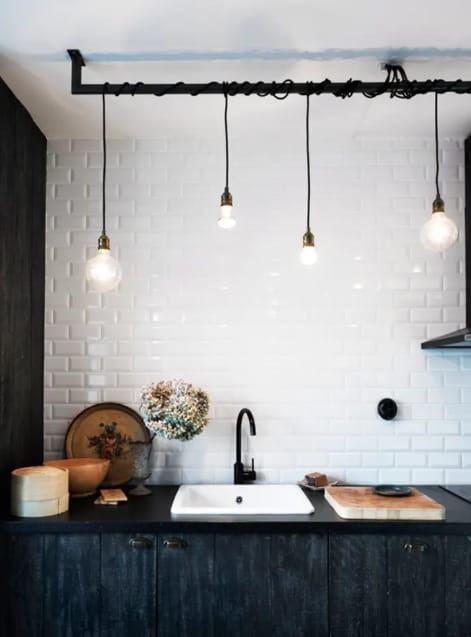 Make the exposed pipes part of your decoration instead of concealing them. Depending on the position and direction, pipes can be a great addition to your interior especially if you choose an unfinished industrial style. But it also works well in other interior concepts like modern or even farmhouse.
Plumbing pipes can serve as a built-in light bar where you can hang a series of light fixtures over the countertop or kitchen island.
Paint the pipes and let it blend with the interior decoration. Not only does it add an aesthetic flair, but also it offers an inexpensive solution for a kitchen revamp.
Live Plants to Cover It Up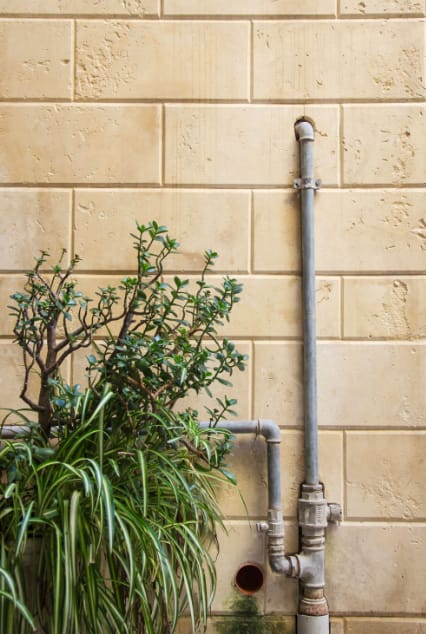 Adding live plants is one of the creative ways to hide plumbing pipes in your exterior and interior. Whether you need an instant cover or you want to borrow their natural look, grabbing some greeneries will do. Simply put the planter in front of the pipe and nobody can see your dull pipes.
Not all plants work well for this job. For the best coverage, be sure to choose plants with lush or big leaves such as photos, lady palm, Ficus, and Hosta. Pipe position also matters as this method only works for ones that are only a few inches from the floor.
Rope-Wrapped Exposed Pipes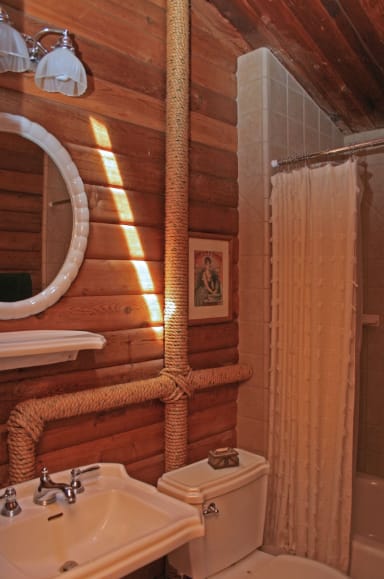 Vertical plumbing pipes are rather tricky to conceal. Good news, decorating the pipe can be an option to let it stay without breaking the room aesthetic. Decorative pipe covering ideas vary widely ranging from inexpensive fabric to foam tape and classic rope.
For your wooden walls, ropes are the best covering to hide the pipe's unattractive look while allowing the feature to blend with the environment. Besides, ropes are great for insulation to protect your pipe from freezing temperature, not to mention these creative ways to hide plumbing pipes are affordable.
Install Double-Function Cabinets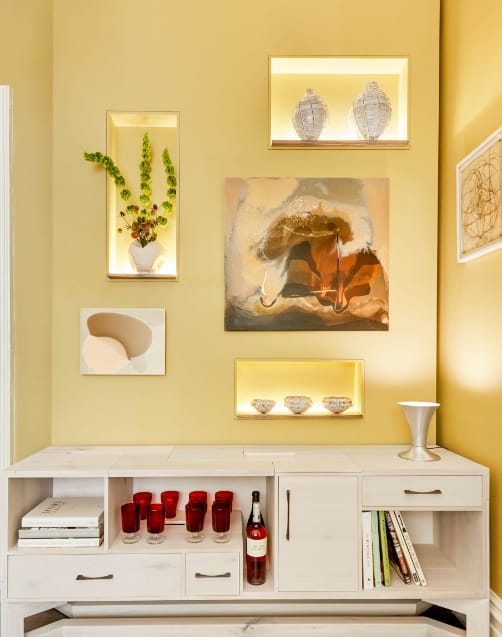 A cabinet can hide your plumbing pipes effortlessly, not surprisingly many homeowners have practiced this method for a long time. Installing a cabinet surrounding the pipeline is not only effective to eliminate the eyesore but it also works to add some extra storage to the room.
Most pre-made store-bought cabinets are unlikely to match the pipe position or room size. For this reason, you may want to order a custom-made cabinet to make sure it fits the area perfectly.
Create False Walls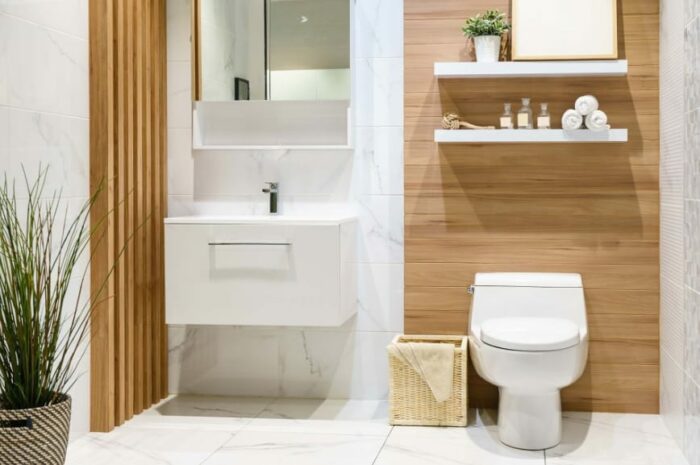 When it isn't possible to install cabinets to conceal your pipeline, a false wall may do the trick. Installing a plasterboard wall is a cost-effective method to hide major plumbing pipes and create a clean look in your interior.
However, building a false wall is not a project for everyone. You may consider hiring a builder to get the task done.
There are a lot of options when it comes to creative ways to hide plumbing pipes, whether in your kitchen, bathroom, or exterior. These hand-picked ideas are super simple, inexpensive, and effective to resolve your exposed pipe issue.