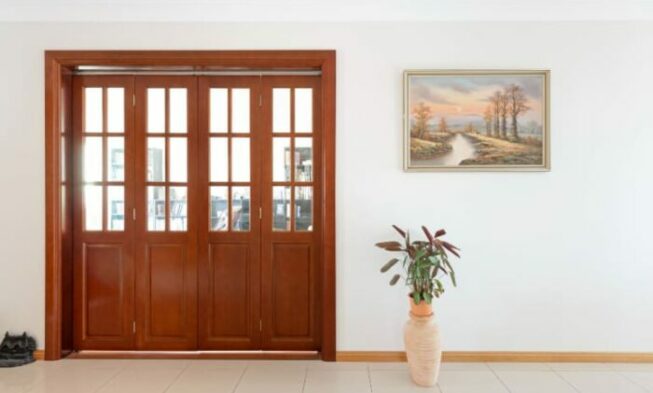 The Different Types of Interior Door Styles: What's Right for Your Home?
When it comes to interior design, doors are often an overlooked element, but they play a crucial role in enhancing the overall aesthetic and functionality of your home. Choosing the right door style can significantly impact the look and feel of a room, making it essential to explore the various options available.
In this blog post, we will delve into different types of interior door styles, helping you determine what suits your home best.
Classic panel doors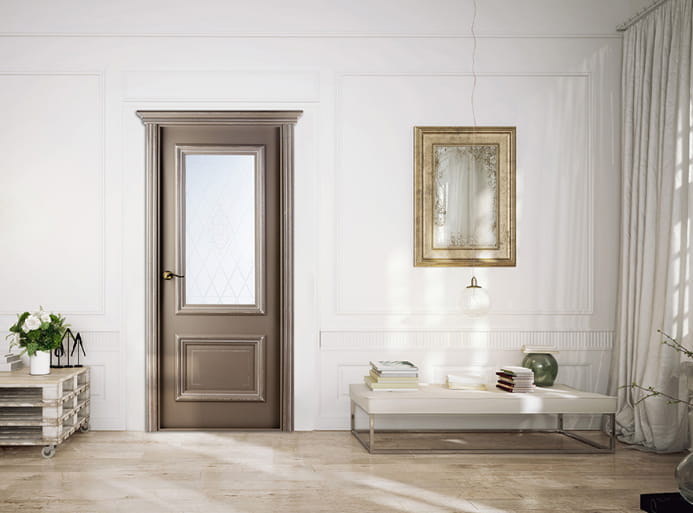 Classic panel doors are the epitome of timeless elegance and versatility. Featuring a traditional design with raised or flat panels, these doors seamlessly blend with various interior styles, from traditional to transitional.
Their simplicity makes them an excellent choice for homes seeking a clean and sophisticated look. Whether painted in a crisp white or stained to highlight the natural wood grain, classic panel doors add a touch of understated charm to any room.
French doors
For those aiming to bring a touch of sophistication and openness to their interior, French doors are an ideal choice. Characterized by multiple glass panels, French doors create an airy and light-filled ambiance, making them perfect for rooms with a view or for connecting interior spaces like a dining room and a patio.
They lend a classic and timeless appeal, allowing natural light to flow freely and creating a seamless transition between rooms.
Barn doors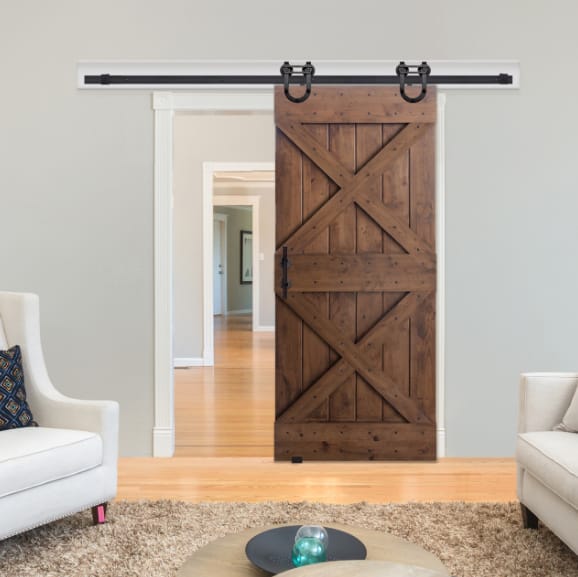 If you seek an interior door that exudes rustic charm while conserving space, barn doors are a perfect fit. Originally designed for barns, these sliding doors are now a popular choice for modern homes due to their unique and visually appealing design.
Barn doors come in various styles and materials, such as reclaimed wood or metal, making them a versatile option that complements both farmhouse and contemporary interiors.
Pocket doors
When space is at a premium, pocket doors can be a game-changer. These doors slide discreetly into a concealed wall pocket when opened, effectively saving floor space and providing a sleek and minimalist look.
Ideal for smaller rooms, closets, or areas with limited clearance, pocket doors can help optimize your home's layout without compromising on style.
Bi-fold doors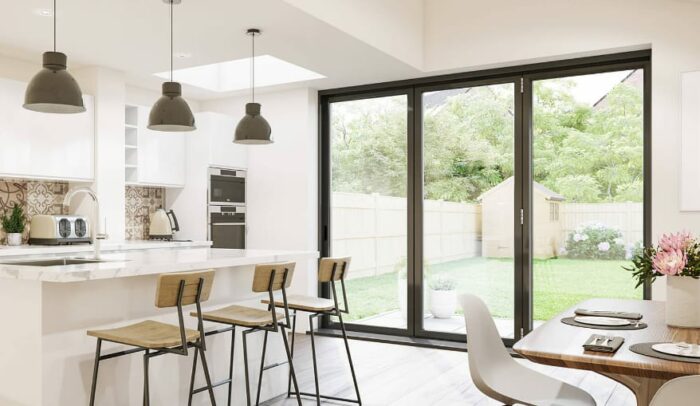 Bi-fold doors are an excellent choice for spaces that require larger openings. Composed of multiple hinged panels, they fold in on themselves, neatly stacking to one side when opened.
Commonly used for closets, laundry rooms, or room dividers, bi-fold doors offer a convenient and space-saving solution while adding a touch of contemporary elegance to your home.
Dutch doors
Dutch doors, also known as half-doors or stable doors, are a charming and practical option, particularly for homes with a country or cottage-style aesthetic. These doors are divided horizontally, allowing the top half to open independently of the bottom half.
This feature provides an opportunity to enjoy the fresh air while maintaining privacy, making them an excellent choice for kitchens, nurseries, or any space where you desire a delightful blend of functionality and quaint appeal.
Glass doors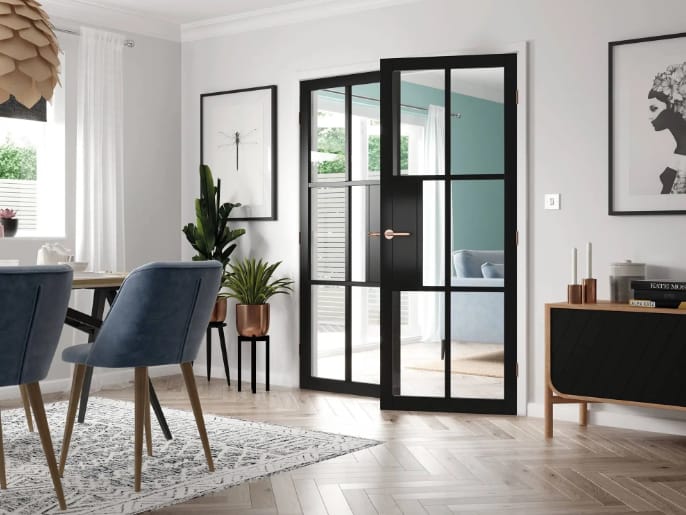 For homeowners who value the presence of natural light and an open feel, glass doors are an excellent choice. Whether full-length glass or featuring glass inserts, these doors create a sense of spaciousness and allow light to flow freely between rooms.
Glass doors are an ideal addition to modern and contemporary interiors, where they can elevate the visual appeal of a space while promoting a bright and welcoming atmosphere.
Sliding doors
Last but not least, sliding doors offer a sleek and modern option that complements a wide range of interior styles. These doors slide smoothly along a track and can be either single or double panels, making them a space-efficient choice.
Sliding doors are particularly well-suited for contemporary homes, where they provide a seamless connection between indoor and outdoor spaces, blurring the boundaries between the two.
Conclusion
The process of choosing the right interior door style requires careful consideration of multiple factors beyond just looks. You need to take into account the purpose of the room and your personal preferences, as well as your home's overall design theme. By doing so, you can elevate both the functionality and aesthetic appeal of your living space.
One way to further enhance the performance of your doors is with the use of custom cold-headed fasteners. These specialized fasteners provide added strength and durability to your doors while also allowing for creative touches of customization.
With the right combination of interior door style and hardware, you can create a beautiful and functional home that truly represents your style and personality.