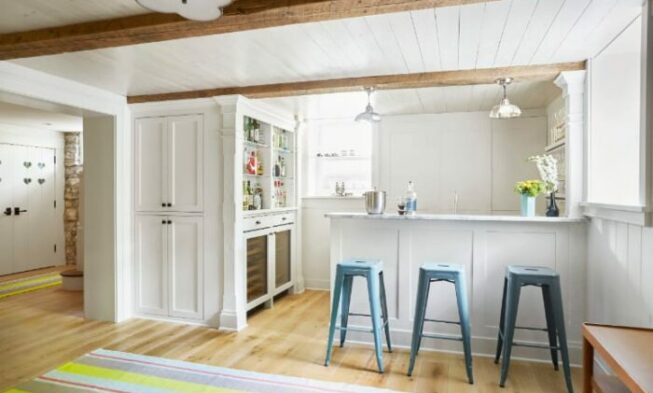 7 Drop Ceiling Alternatives You Wish to Know Earlier
A drop or suspended ceiling is a popular type of ceiling as it is visually aesthetic and helps with soundproofing. But suspended ceiling can reduce the height of a room. If you are thinking about renovation, you may need these drop ceiling alternatives to replace the existing one.
There are several ceiling options to choose from such as ceiling tiles, gypsum, PVC, and more. Every ceiling type offers different look to your space, so think carefully to find a good one.
1. Ceiling Tiles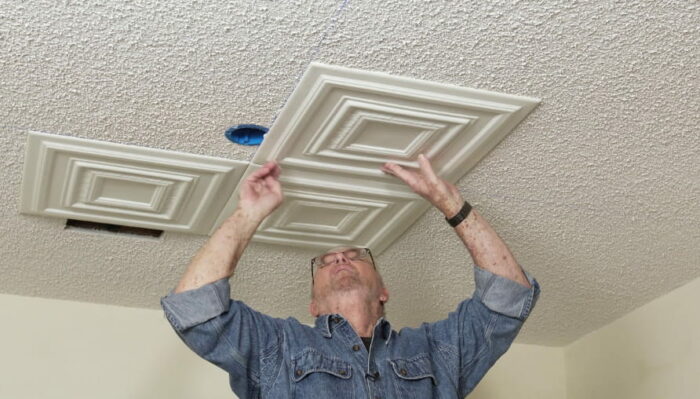 Ceiling tiles are a practical and attractive alternative to drop ceiling. They are commonly made of nonporous material that makes it resistant to rust and mold. They are durable and maintenance-free, not to mention you can stain them in your favorite colors.
One great thing about ceiling tiles is that they can withstand heat and water. In case of fire or floods, this kind of ceiling won't be damaged easily.
2. PVC Ceiling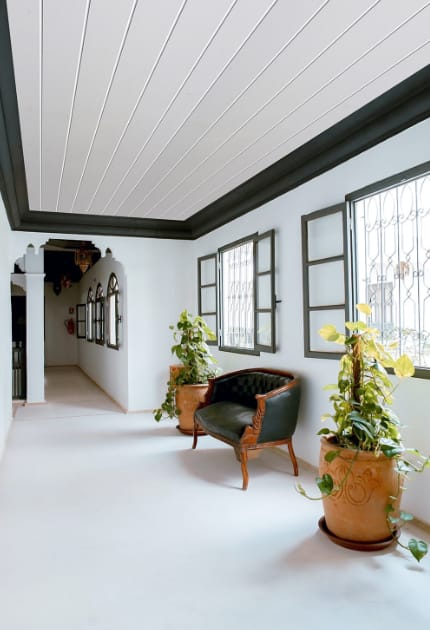 PVC should be on your list when it comes to drop ceiling alternatives. PVC panels are highly durable, long lasting, and heat resistant.
It is visually interesting with plain white and wood grain options. This ceiling doesn't stain or rust so you don't have to schedule a replacement in the short future.
3. Beadboard Ceiling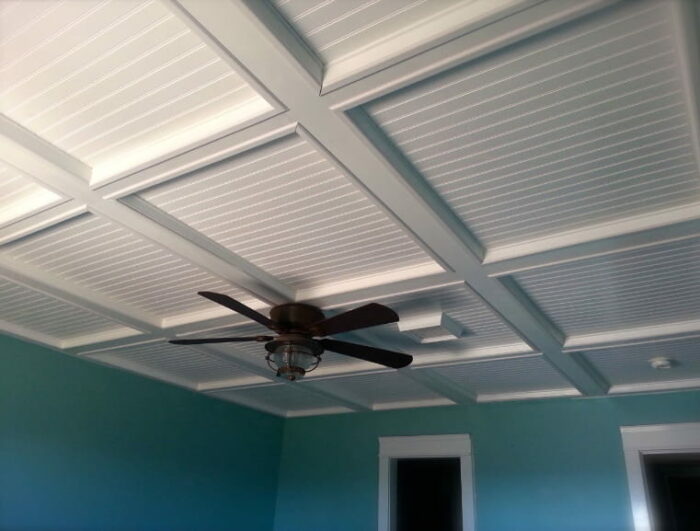 Opt for beadboard if you want a sleek and beautiful ceiling. Beadboard has been a popular alternative for interior wall and ceiling for a reason. It is not only various in colors and finishes, but also it is maintenance-free and easy to install. As a plus, it is suitable rooms with any style.
This modern drop ceiling alternative is cost-effective, which makes it a great option if you are tight-budgeted.
4. Gypsum Ceiling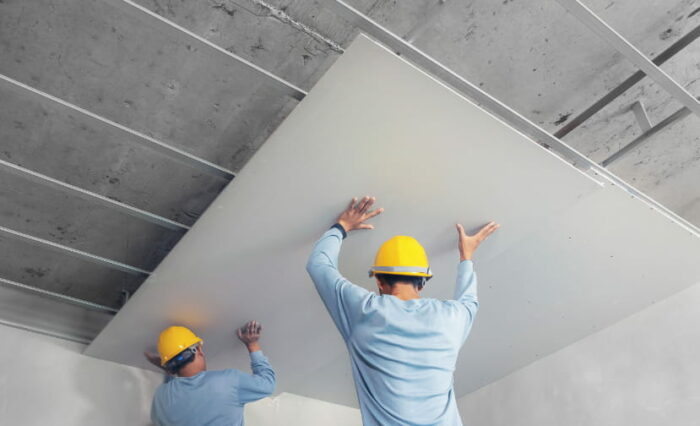 Gypsum or drywall has been widely used in ceiling projects. This is considered a traditional ceiling type that is relatively affordable and easy to install with minimum woodworking skills. It also adds aesthetic flair to the space as it can be stained to match your interior decoration.
5. Acoustic Ceiling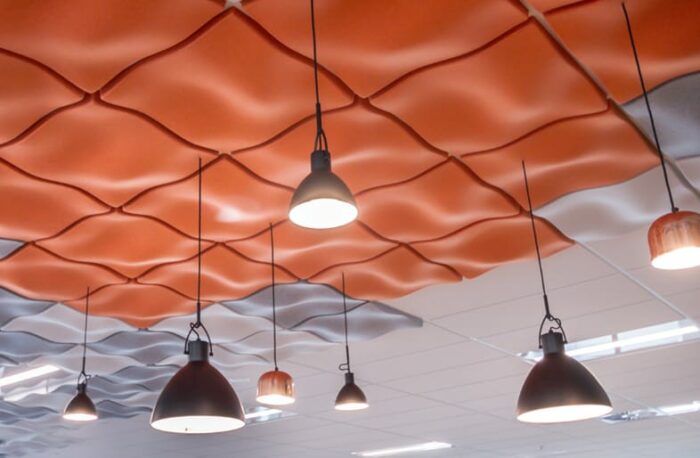 Acoustic ceiling is among drop ceiling alternatives to improve your interior's look and feel. Acoustic tiles come in various styles and colors, allowing you to find a perfect choice for your room. If you want to add illusion of depth and dimensional effect, 3D acoustic tiles are surely for you.
6. Tin Ceiling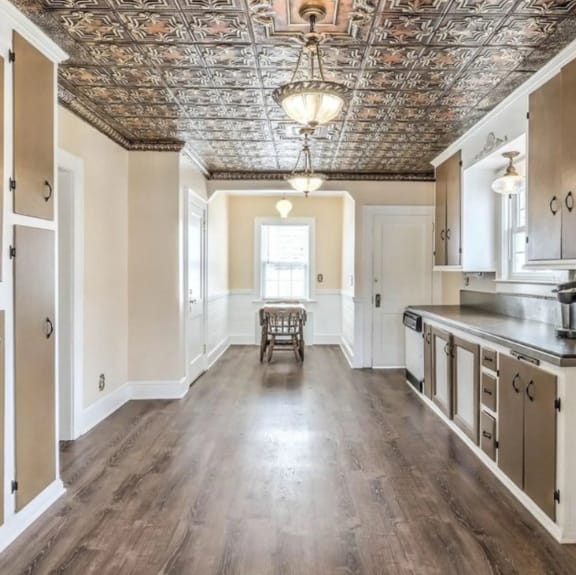 Coming with industrial and rustic accents, tin ceiling can be an option if you are looking for a unique alternative to drop ceiling.
Tin ceiling tiles are relatively affordable and strong so it can stay longer. However, always keep your ceiling dry as it is not resistant to rust.
7. Corrugated Metal Ceiling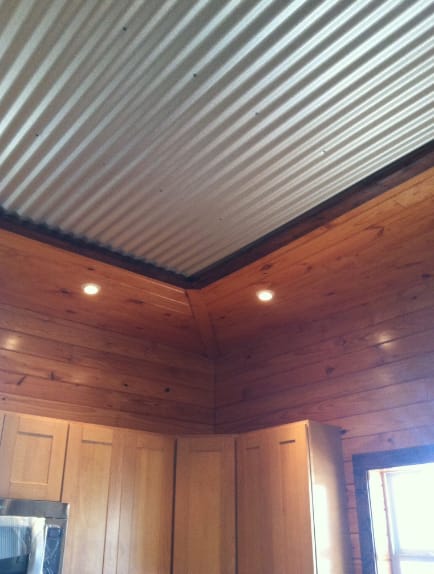 Bring an industrial look into your space with corrugated metal ceiling. This suspended ceiling alternative is easy to source and requires minimum skills to install. Their wavy pattern can add a unique visual appeal to your space. If you need a warmer room, be sure not to skip this ceiling.
Drop ceiling is not the only option to improve your interior. There are drop ceiling alternatives that will freshen up your space ranging from PVC and beadboard to corrugated metal and tin ceilings.