5 Home Improvement Ideas with Good ROI
Over time, materials deteriorate, and designs become outdated no matter how well-built your home may be. Consequently, in such a situation, your house's functionality and visual appeal will be adversely affected. Therefore, focusing on continuing home improvement is crucial for a better living experience.
Home improvement projects not only affect the functionality and visual appeal but can also impact the market value of your home. But considering how expensive home improvement projects can be, you must spend your money on areas with high ROI.
However, finding the best home improvement ideas can be tricky when there are countless options. So, to help you with this purpose, here are five home improvements ideas with good ROI.
1. Roof Upgrades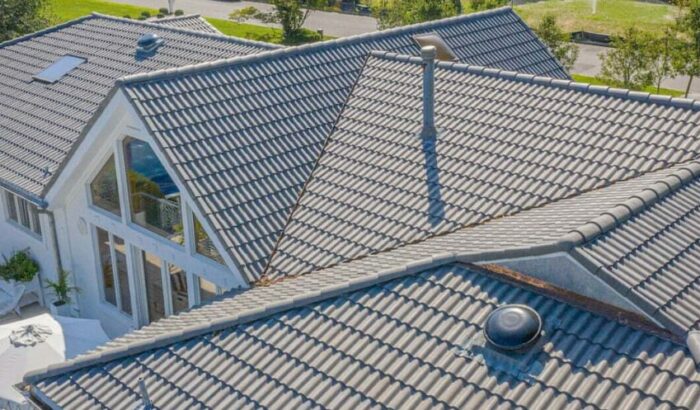 The roof is one of the most fundamental structural components of every home, as it safeguards its inhabitants and plays an important role in architectural appeal. As a result, buyers often seek homes with reliable roofs that are also appealing. So roof upgrades are likely to yield a high ROI as home improvement projects.
If your home's roof is aging or damaged, it's crucial to focus on repairs. You can also opt for a roof replacement if you have a bigger budget. Replacing an old roof with weatherproof and durable materials will reduce maintenance costs in the long run while providing high returns on investment.
However, home improvement projects related to roofs can be quite complicated. Not only do you require specialized equipment to upgrade your roof, but you also need expertise to understand the complexities of roofing.
More importantly, you may end up harming yourself due to safety hazards. Hiring professionals to take care of the job for you is best. If you're looking for a reputable roofing contractor, take help from Dr. Roof Inc home roofing company for the best outcome and ROI.
2. Bathroom Remodel
In modern homes, bathrooms are not just functional spaces but an area for relaxation and rejuvenation. As a result, they hold as much importance as any other area of your home.
So, remodeling the bathroom will inevitably be a lucrative investment, increasing your home's value in the long run. And focusing on key areas is important if you expect a high ROI. For this purpose, you need to prioritize maximizing bathroom storage.
However, it's best not to add more countertops as storage solutions. Instead, opt for wall-mounted cabinets and shelves. They help to keep clutter off the countertops and enhance comfort by increasing accessibility for essential bathroom items.
In addition to storage, it's also a good idea to upgrade plumbing fixtures as part of your bathroom remodel. But it's best to follow modern trends to appeal to buyers and increase your home's value.
For this purpose, you can replace old fixtures, such as bathtubs and wash basins, with wall-mounted alternatives. Doing so will create a sleek and minimalistic modern design while allowing your bathroom to appear spacious rather than congested.
3. Curb Appeal Enhancements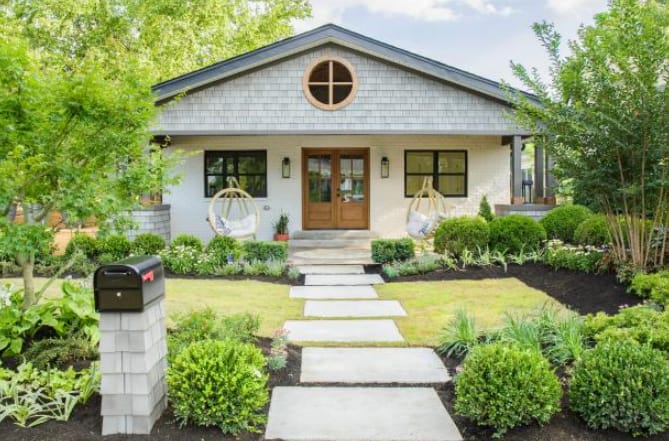 The exterior of your property serves as the first point of contact for buyers, setting the expectations for what lies beyond. Therefore, investing in thoughtful upgrades for your home's curb appeal can significantly increase the perceived value of your home and provide high returns.
In fact, curb appeal can add as much as 5% to your home's value. And when it comes to curb appeal, it's essential to focus on landscaping. After all, lush greenery, colorful plants, and eye-catching hardscaping features are bound to create visual interest.
Alongside landscaping, you can enhance curb appeal by increasing outdoor living space. Everyone enjoys relaxing outdoors while connecting with nature, and buyers will likely be willing to pay high amounts for homes that allow them to do so.
Keeping modern trends in mind, it's a good idea to build patios and decks with places for entertainment as well as relaxation. You can also improve your outdoor living spaces by adding features such as fireplaces, hot tubs, and outdoor kitchens.
4. Energy Efficiency Upgrades
With energy costs and environmental concerns rising, buyers seek energy-efficient homes now more than ever before. But in addition to providing high returns by increasing home value, energy efficiency can also help you save money by reducing utility bills.
To effectively improve energy efficiency in your home, it's essential first to understand where energy is lost. Poor temperature control is one of the most significant contributors to excessive energy consumption in every home.
However, proper insulation can help keep your home warm in the winter and cool in the summer, improving temperature control. Since heating and cooling can account for as much as 70% of the energy used in a home, installing effective insulation can significantly improve energy efficiency.
In addition to installing insulation, getting modern energy-efficient appliances is also a good idea. Moreover, you can also switch to LED lights for enhanced energy efficiency.
5. Repaint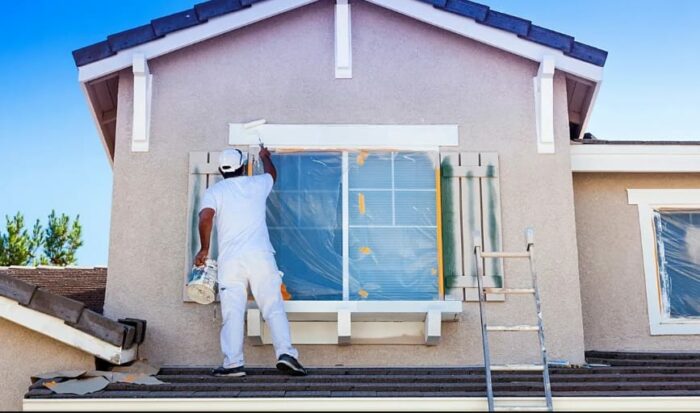 Adding a fresh coat of paint to your home is a simple yet powerful way to breathe new life into your living spaces and enhance its overall appeal. It can instantly transform dull and outdated areas into vibrant and modern spaces. More importantly, fresh paint can conceal flaws such as wall cracks and reduce maintenance costs.
However, what makes it a profitable home improvement idea is the fact that it's significantly cheaper than any other project. But when it comes to repainting your home, selecting the right colors is crucial, or you may end up decreasing your home's value.
Typically, it's best to keep the main colors of your home neutral as they suit most surroundings. You can experiment with accent colors on top of the main neutral shades to create different themes for each area of your home. Doing so will also help to create a visually appealing diverse color palette.
Conclusion
Home improvement is an essential task every homeowner must focus on for an enjoyable living experience. However, home improvement projects demand significant investments. It's crucial not to waste your money on projects that offer low returns and decrease your home's market value.
So, keep in mind the ideas mentioned above to invest your money in areas that can yield a good ROI.