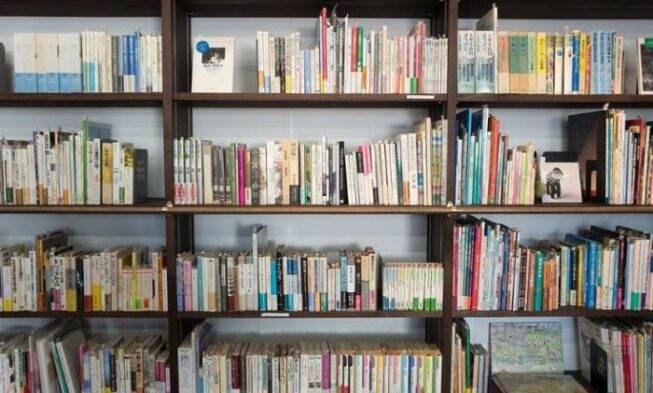 19+ Small Reading Room Ideas for Book Lovers – Home Library
Reading Room Ideas, Home Library- If you're a bookworm looking for a convenient space to read, your home can be the best place. But, how can we make a perfect space to read at home? These 19 reading room ideas will help you create your dream space!
The reading room is typically quiet and cozy, making it a perfect space to enjoy your favorite books. In some cases, it can double as a study room as well.
So, If you want to create a reading room but don't know where to start, check these following ideas to get inspired!
1. Reading Room with Rich Natural Light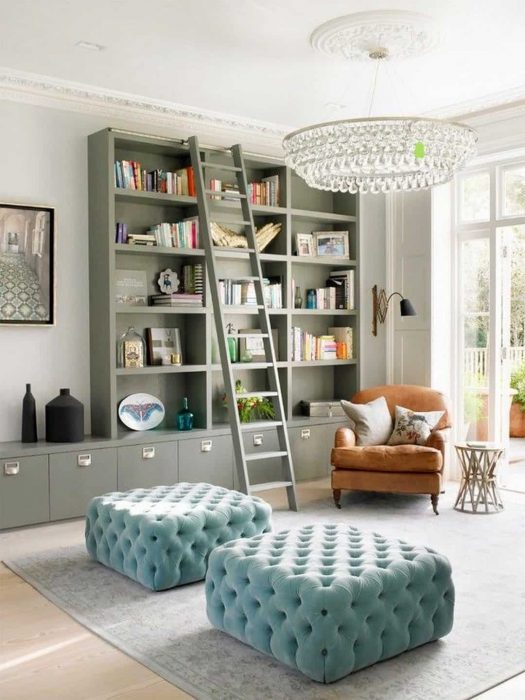 If you prefer a bright, open area to read your books, this idea is surely for you. Instead of a cramped corner in your home, dedicating some space to create this kind of reading room must be perfect. You'll have enough room to store your book collection as well.
This modern reading room features everything you need to enjoy your favorite books. It has a bright brown armchair sofa that allows you to get engaged with your books. Plus, there is also a pair of tufted cushions for an extra seating area.
2. Cozy Reading Nook with Daybed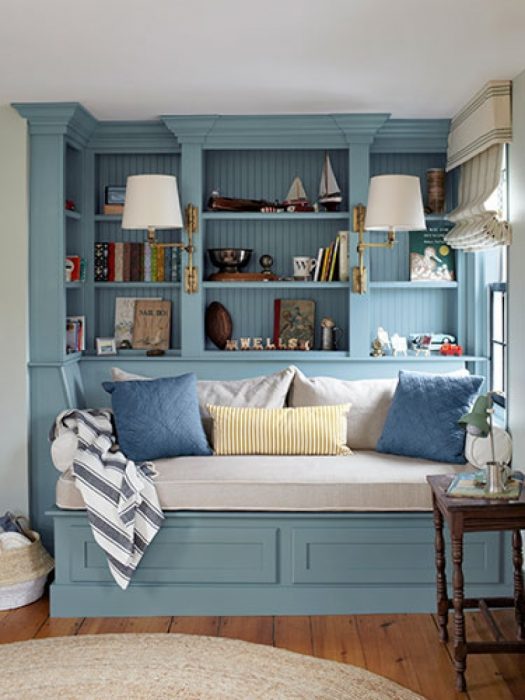 Do you want to get relaxed while reading your favorite novels? Bring a cozy daybed into your reading nook like this. Set some throw pillows to beautify the space while adding comfort on the daybed.
To make it easier for you to grab your books, place the daybed against the bookcase. Don't forget to install additional lamps over the daybed too. They'll allow you to enjoy the reading nook in the evening. 
3. Inviting Home Library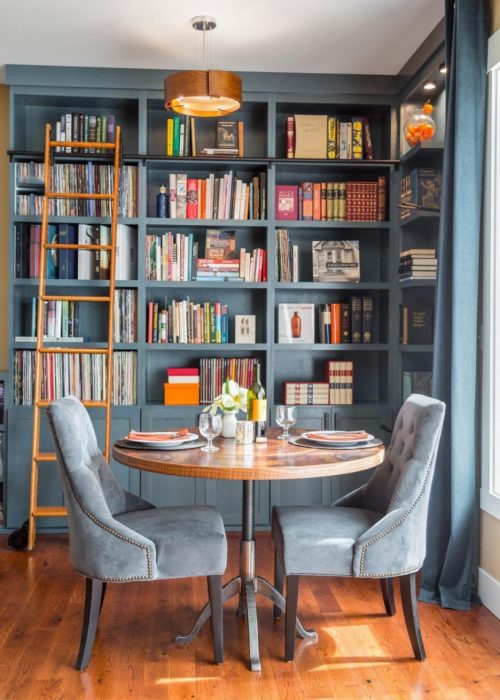 Warm and inviting are the perfect words to describe this home library. Employing some shades of blue, brown, and white, this home library seems so much cozy and welcoming.
The walls are occupied by bookshelves along with its huge collection of books. There's also a ladder for easier access to the books on top. The idea of bringing in a round table and two chairs makes it an ideal room to entertain a guest too.
4. Attic Reading Area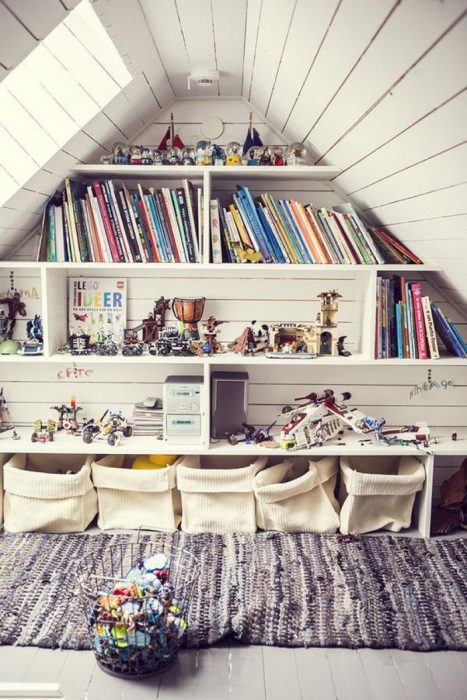 If your attic space is still unemployed, why don't you turn it into a lovely reading area like this? You just need to fit in open shelves on the walls and use them to store your books. 
Then, instead of bringing in a bulky armchair sofa, you can simply set a rug on the floor as the seating area. Make sure to find a thick, soft rug that makes it convenient for you to sitting or lying on.
5. Kids' Reading Room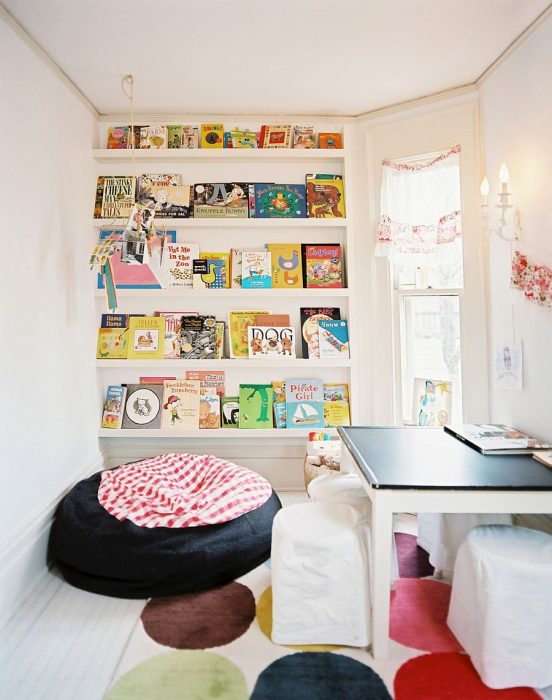 You may have a small space. But, it doesn't mean that your room should be small in style. This kids' reading room shows you how a small space can make a cozy and fun haven. 
To accommodate your kids' interest in books, you can dedicate a small reading area for them. With its neutral design, this room can be used for years to come. Your kids can use this room to study and do some small projects as well!
6. Cozy Reading Corner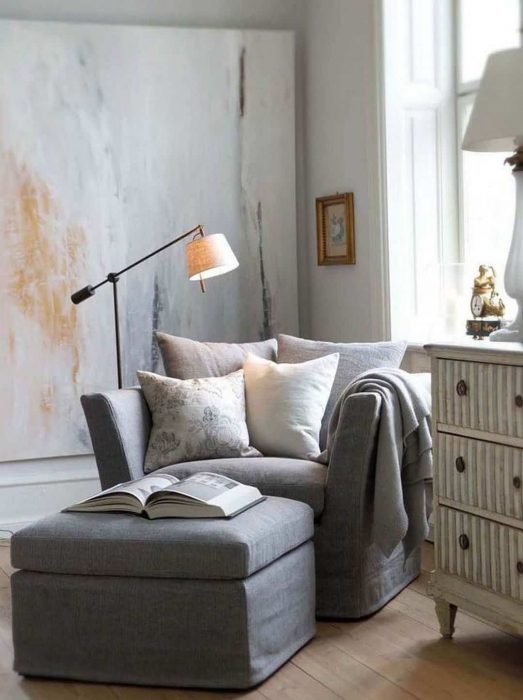 Sometimes you just need a cozy sofa and enough light to read your favorite books. That's why creating a simple reading corner like this always makes a sense. 
You don't even need to dedicate a whole room to make it. Just use an empty corner in your bedroom or home office, and you'll have a comfy reading corner like this. Include a floor lamp around the corner to give you enough light when reading in the evening. 
7. Sweet Reading Corner with Floating Bookshelf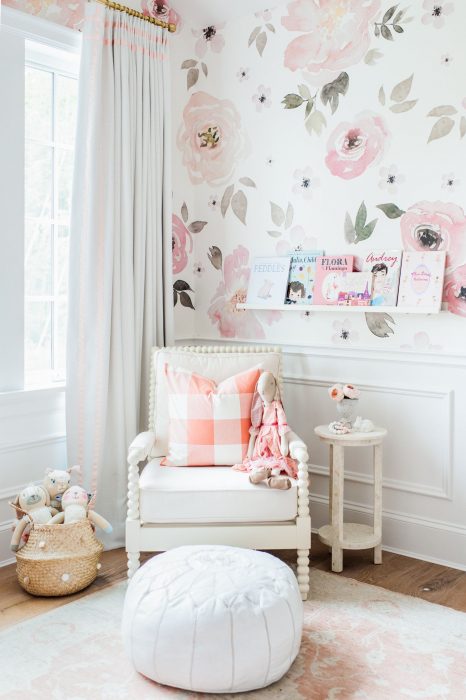 This is another one of reading room ideas that won't take so much of your space. Similar to the previous idea, you only need a corner of your bedroom or home office to steal this look.
This reading nook looks so lovely with a combination of pink and white hues. The floral wallpaper boasts femininity, making it a perfect reading nook for girls. To save space, a floating bookshelf is employed instead of a bulky cabinet. 
8. Spacious Home Library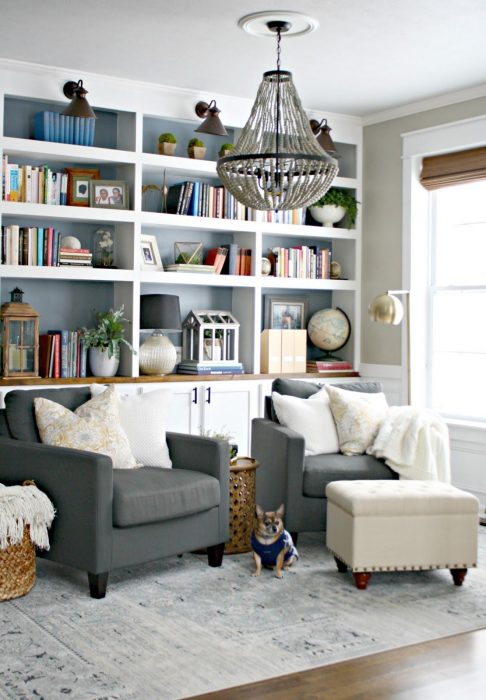 If you're lucky enough to have a dedicated space for a reading room, this idea makes a good example. It features two individual sofas and a small cocktail ottoman. 
The color scheme is limited to a shade of grey and white to create a harmonious space. Natural light also pours in well, offering a bright and relaxing feeling. 
9. Stylish Reading Space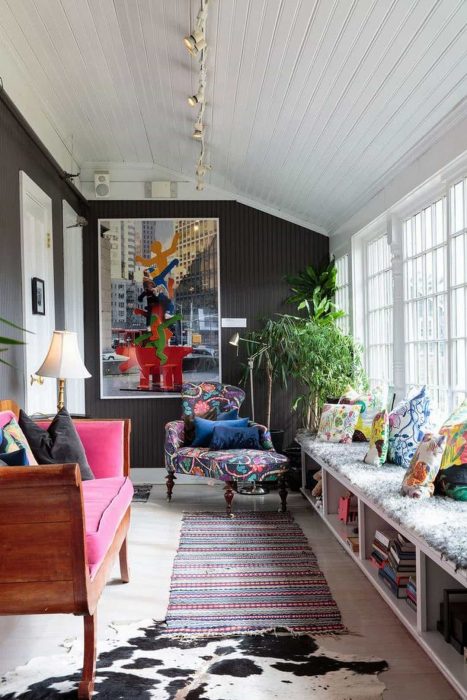 When decorating a reading room, lighting is a key! Find a space or corner near a window to let natural light fill up your reading room.
This chic reading room has enough natural light to brighten up the entire space. It also features lots of seating spot with comfy throw pillows all around. To save space, there are some shelves under the seating area to store your books collection. 
10. Reading Room with Lots of Comforts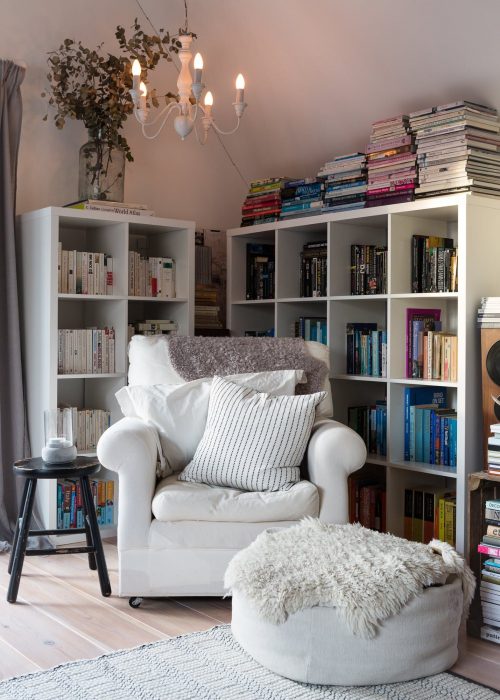 When it comes to a reading room, a comfortable chair is a must! This reading space features a comfy chair along with a puff sofa to support your feet. This way, you'll get super relax quickly when reading your beloved books. 
This room also has plenty of storage to accommodate your collection. Plus, there's a side table to put a cup of tea or coffee as well.
11. Elegant Reading Room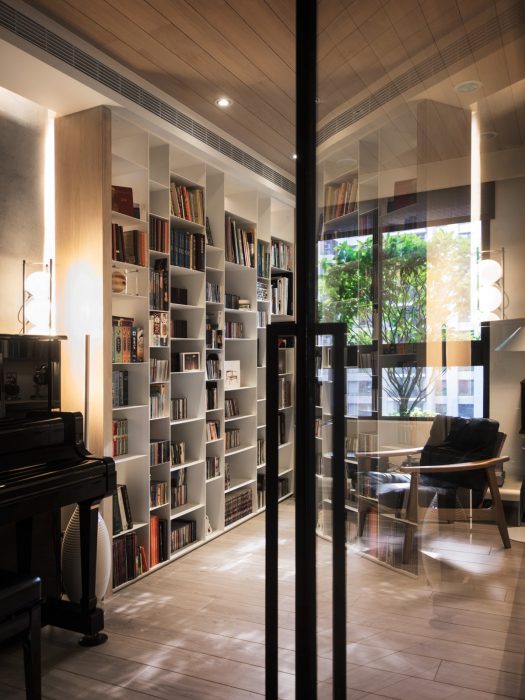 If there's a whole lot of room for you to design with, adding a large open bookshelf makes a great idea. Just like this elegant reading room, it features a very spacious bookshelf which occupies most of the walls. 
Don't forget add a seating area for reading. Make sure it's comfortable and has enough natural light. You can consider employing a glass door as well so that the room feels more open and airier. 
12. Full-of-Books Reading Space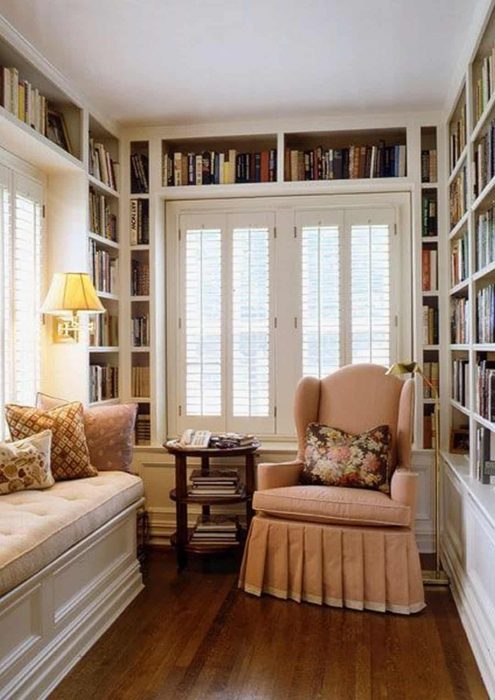 Do you need reading room ideas which are ideal for small space? This one makes a good example. When you don't have spacious room to bring a bulky bookshelf, why don't you display your book in between walls like this?
Despite the small space, this room has enough shelves to keep your books. There's also a comfy armchair and side table to make reading book even more enjoyable with a cup of tea. Not to mention the daybed, you'll surely love this idea!
13. Reading Room with Unique Bookshelf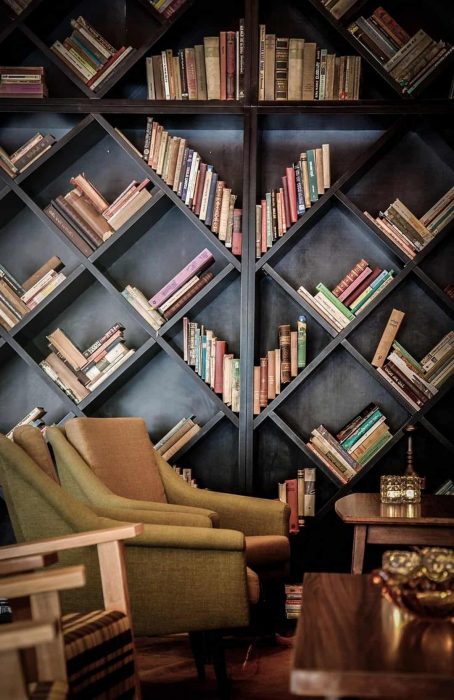 You'll always figure out a way to define your space with books. This reading room has a unique bookcase which is mounted on the wall. This way, it not only holds your books, but also adds style to the entire room.
This room also features enough seating area with some chairs and tables. It makes a perfect space for those who love to discuss their favorite books with others.
14. Vintage Reading Room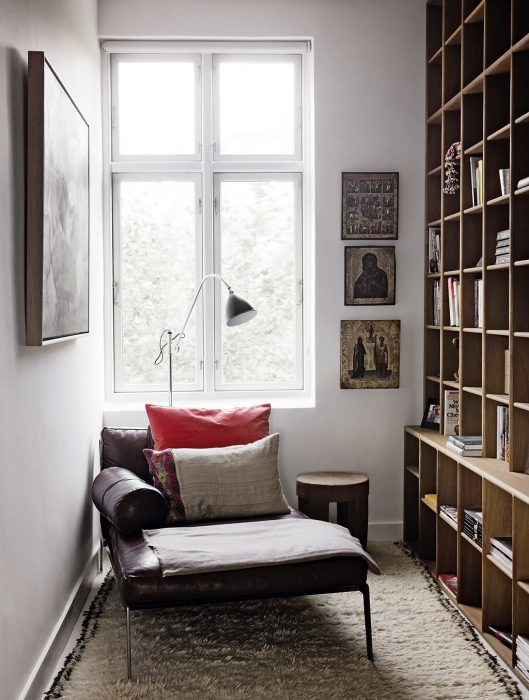 Everything about this reading room hints something vintage and classic. The daybed looks so unique in design. There are also some pictures hanging on the wall which give a vintage appeal in this room.
But, what I like the best about this room is actually the bookcase which takes up the entire side of the wall. It offers you adequate storage space to keep a huge collection of books and magazines.
15. Reading Room with Spacious Table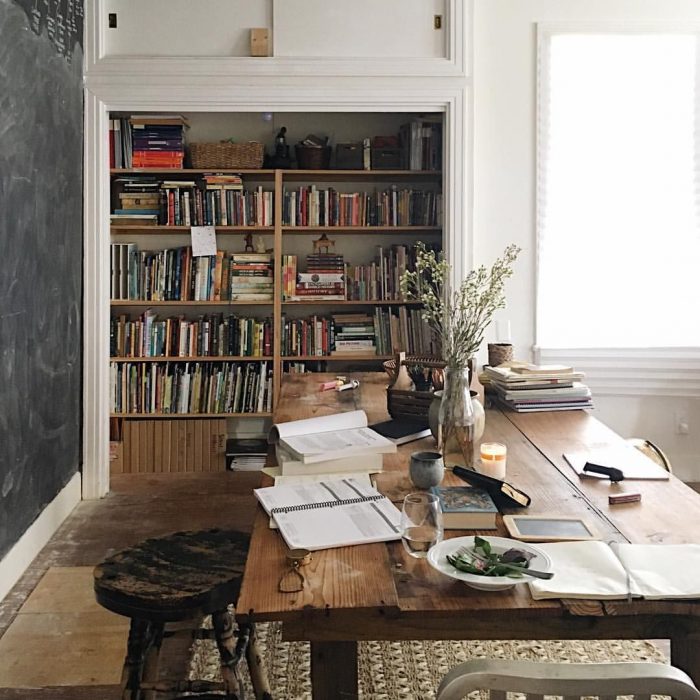 You've probably realized that this reading room features a dining table. Well, if you have an unused dining table, bring it in your study room! You can use the table as your workspace. It will be spacious enough to work on any project.
This room can double as reading space too. With a chair and enough light, you have everything necessary to enjoy your books.
16. Simple Reading Corner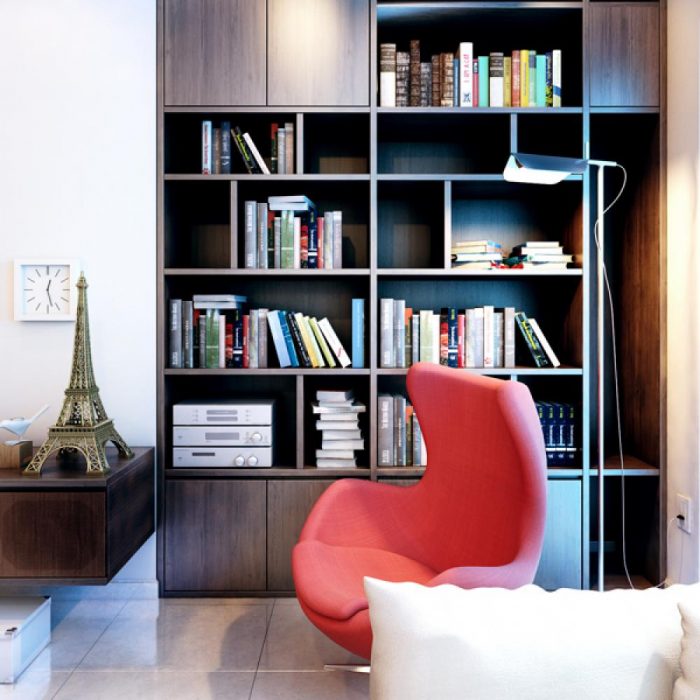 Reading room ideas don't need to be complicated. A simple yet comfy reading corner like this is enough to make you enjoy reading. 
Instead of a usual sofa, you can go with a unique chair like this. This red color can personalize the space with your style. You can add other touches of personality through decorative carpets and accessories too!
17. Living Room with Reading Area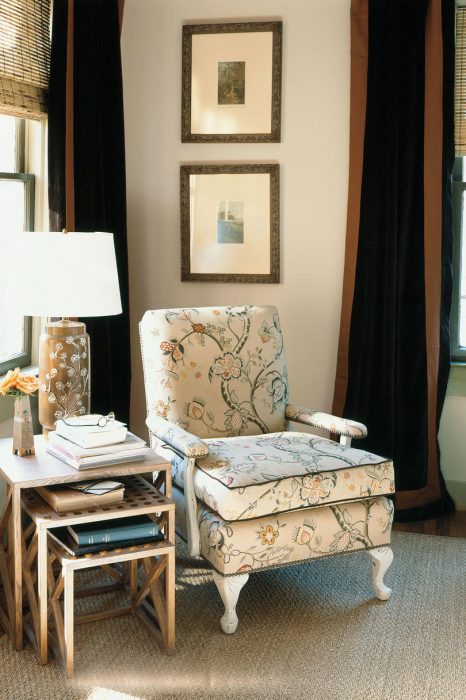 If you don't have any left space for creating a dedicated reading room, you can employ a corner in your living room. By adding a chair and a simple book organizer, you can incorporate a reading area in the living room.
Bring in a side table which has enough surfaces to accommodate a table lamp and a pile of books. Or you can get a floor lamp to free up some space to put your book and another decorative piece.
18. Boho-Chic Reading Nook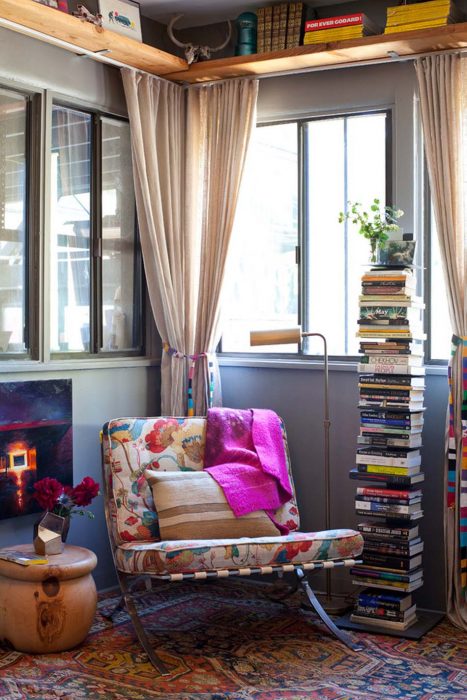 This boho-chic reading nook has a unique bookshelf which makes it look like floating. There's also extra shelf on the ceiling, offering additional storage solution to put your books aside. 
The cushion on the chair has floral pattern, adding style and color to the space. Then, there's also a decorative area rug which gives a touch of personality. 
19. ONPRSC
---
Those are the 19 reading room ideas that allow you to create an awesome space to enjoy your favorite books. These brilliant ideas could help you to get inspired for your upcoming project. So, hope you like the ideas and have fun!
src: avantela.com