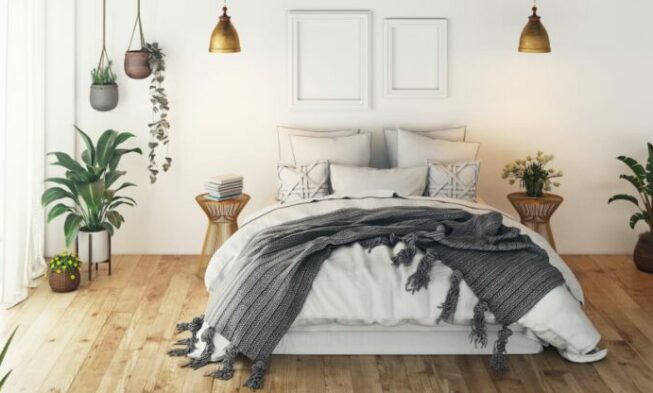 Ideas For Decorating Your Room to Make it Look its Best
Decorating your room is a great way to make it look its best and give it an attractive aesthetic.
Whether you're looking for ways to decorate a room on a budget or hoping to add some personality and style, these ideas will have you transforming your living space in no time, from colour schemes and textured wallpapers to furniture upgrades and statement lighting.
So let's explore the top tips for creating a beautiful home haven that reflects who you are.
Here are some ideas for decorating your room to make it look its best:
Paint the Walls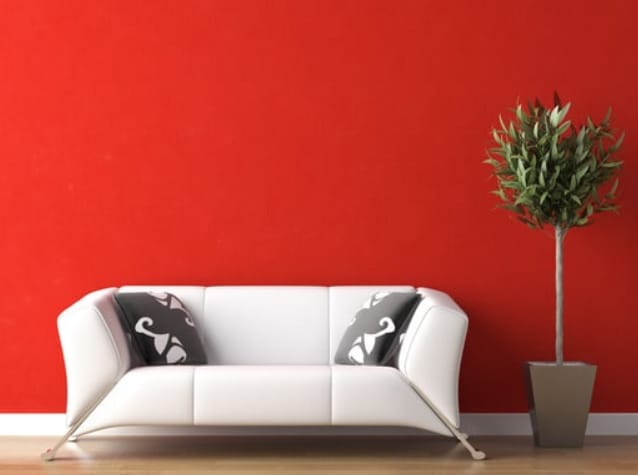 If you're bored of the same-old look in your room, there's no better way to spice it up than with a brand-new coat of paint. Find a hue that speaks to you, and let it sweep your walls.
Go bright and sassy if you feel like livening things up, or opt for cosy pastels if a peaceful atmosphere is more your style.
If regular ol' one-colour walls aren't cutting it, try an accent wall or some subtle stripes; the possibilities are endless. Not sure what colour to choose? Start with the colour wheel, and you'll never run out of ideas.
Add a Bed with a Bold Headboard
Adding a bed with a bold headboard is the perfect way to elevate your bedroom décor. Try going for something unique, like an old door or reclaimed wood, and make it the centrepiece of the room.
If you're feeling especially creative, challenge yourself by making your headboard. DIYing is always fun, and you'll be able to show off your skills during that next sleepover. To finish things off, why not add a few floral or plain quilts and pillows? The colours will help bring out the richness of your new-and-improved bedroom look.
Add Some Throw Pillows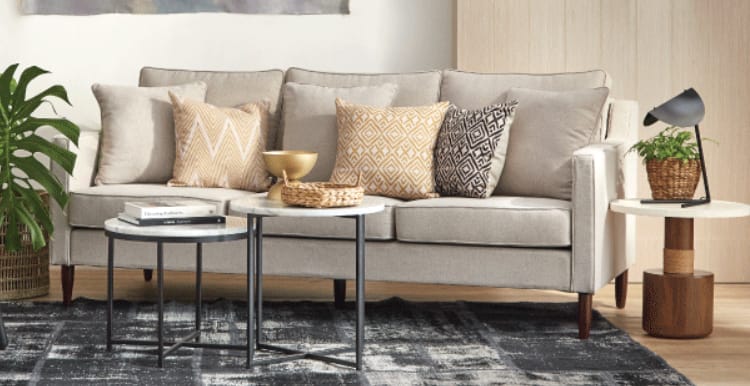 Throw pillows are such an easy way to bring a room to life – and the best part is you can switch them out as often as you like. Whether it's funky prints or simple solids, they can add colour, style, and comfort; why not mix and match for something unique?
So next time you feel like giving your space a refresh, all you have to do is switch out the pillows for an instant transformation. So go ahead and give your room some love by adding some throw pillows.
Add Scented Candles For Mood Ambience
Scented candles not only add a pleasing aroma to your room but also contribute to the overall ambiance. Customize your candle and scents that match your mood or the atmosphere you want to create.
For a relaxing vibe, opt for lavender or chamomile scents. If you prefer an energizing ambiance, citrus or eucalyptus fragrances work well to enhance the sensory experience of your room and create a welcoming atmosphere.
Hang Some Artwork
Hang up some art, and seriously level up your bedroom vibes. Whether you go bold with one of your favourite photos or pick out some tasteful prints, there's something special about having artwork that speaks to you.
Of course, if you're feeling especially creative, you could take an art class and make your masterpiece. But then, hang it up and watch as it transforms the atmosphere in your home, making a unique style statement. Plus, it'll be a great conversation starter for guests.
Change Your Window Treatments
Updating your window treatments is a great way to instantly give your bedroom a fresh, new makeover. From lightweight curtains and timeless Roman shades to versatile blackout liners, you can find something that works with the colours in your room.
If a classic look is your style, consider classic swags or retro roller shades. Also, if you want something more modern, you can go for sleek pleated shades or layered drapery.
The point is – whatever window treatments you choose, they'll make your bedroom feel transformed and cosier than ever before.
Accessorise Your Space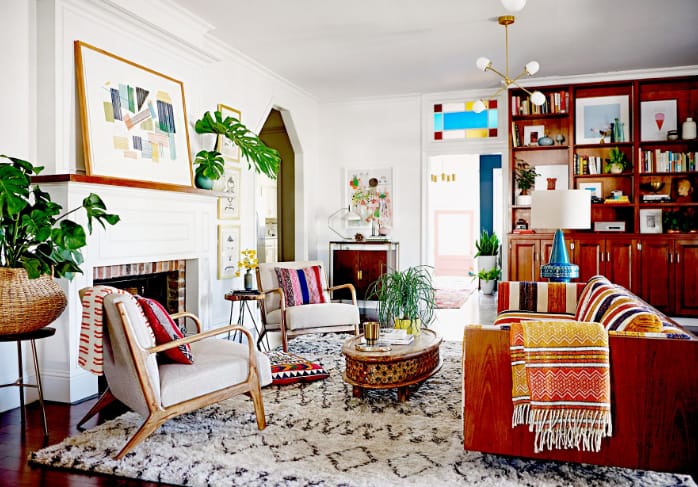 Adding some accessories to your room is key when creating a cosy yet chic atmosphere. Whether you're looking for something meaningful or something that adds colour, there are plenty of ways to accessorise your space.
For example, area rugs and floor lamps can provide an extra flair, while string lights provide a cosy ambience in the evenings.
It's also a great chance to express yourself with your home décor and vibrant colours or stick with something more subtle if that's your style. Just make sure it reflects you, and always take the time to enjoy the process.
Conclusion
Ideas for decorating your room to make it look its best are limitless. From the colour of your walls and bedding to unique accessories, there are plenty of ways to express yourself while creating a comfortable and inviting atmosphere.
Experiment with different colours, textures, and materials to find something that speaks to you. Remember that it's all about finding what works best for you and your room.
With a few simple changes, you'll be amazed at how much of a difference it can make in the look and feel of your bedroom. Good luck!