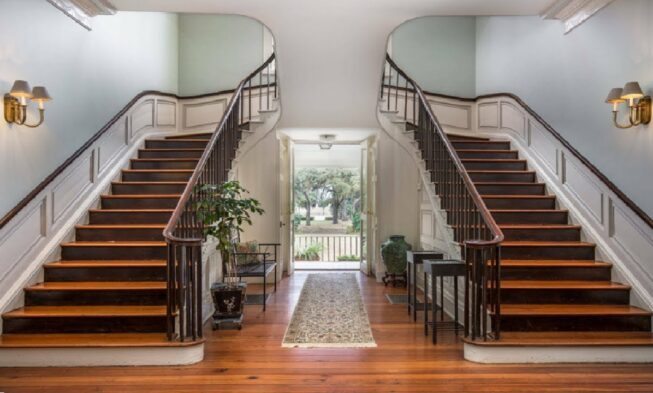 Best 15+ Amazing Staircase Ideas
Modern Staircase Ideas – The staircase inside your house is one of most important parts in your house that helps the house owner to get into another area in a house, especially for the upper areas.
It provides the channel from one floor to another, generally brings you to the bedroom or other rooms inside your house. In addition, you are not only getting the functional purpose of your stair, it also provides you with a strong design element in the whole of your house.
There are many types of stairs and ensure that you get the right one because it is expensive and hard to build one. So, there are many considerations when you choose great staircase ideas below and lead you with a good decision.
1. Get Beach Vibe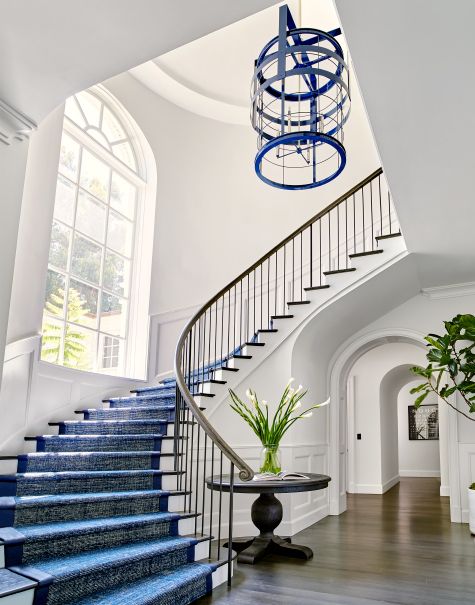 This gives you beach vibe in calming white scheme. The white ideas can be more appealing if you add another feature, such as this blue stair. The blue staircase has matched with the hanging blue light.
2. The Big City Stairway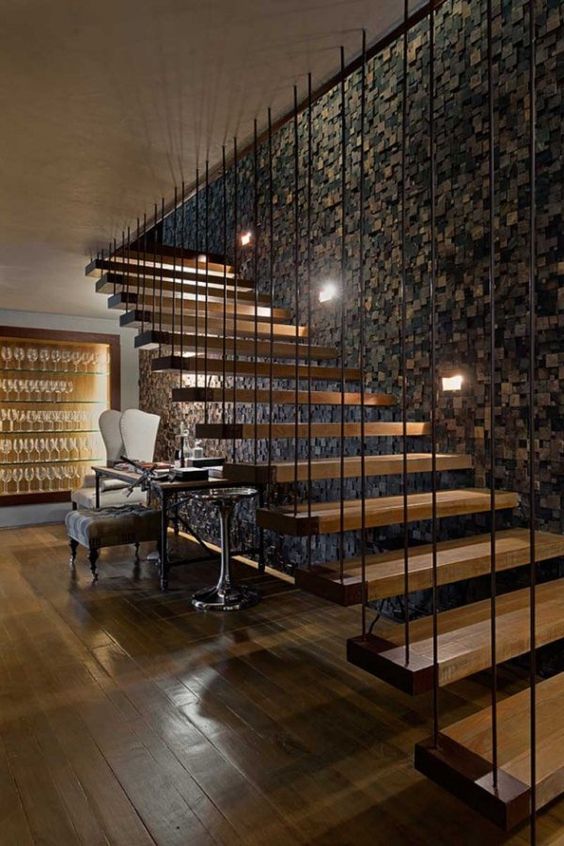 Those wooden pieces were used as the stair treads that can convey the country vibe. The wooden element might be close with a rustic theme, however, this stair is matched perfectly with the modern design and give the undeniable contemporary appearance. Those woodcuts were attached to the painted metal staircase that leaves you with the big city look.
3. Another Big City Look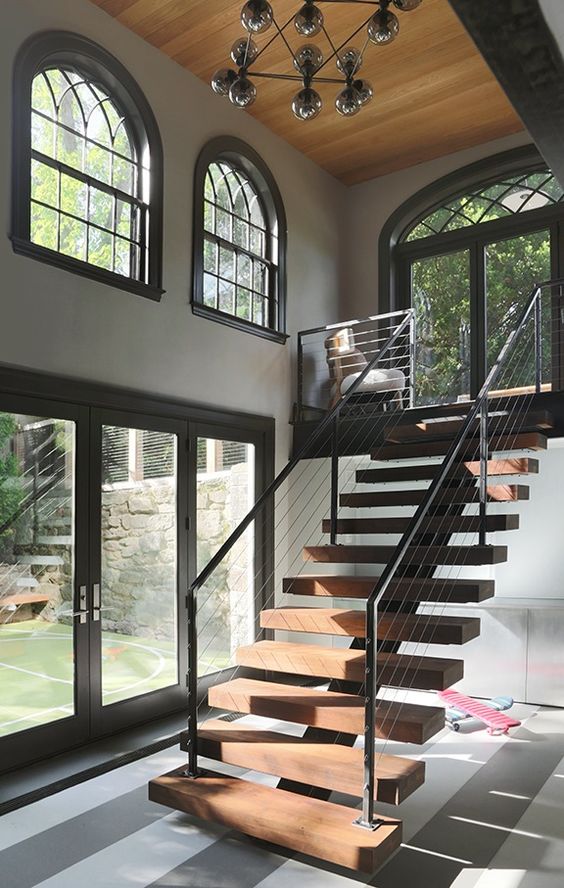 This is actually same ideas with the previous idea, but this stairway is also suitable to be placed in more opened space. There are many windows indicate that this house has very airy space and this stair can complement this style.
4. Deep and Classic Stair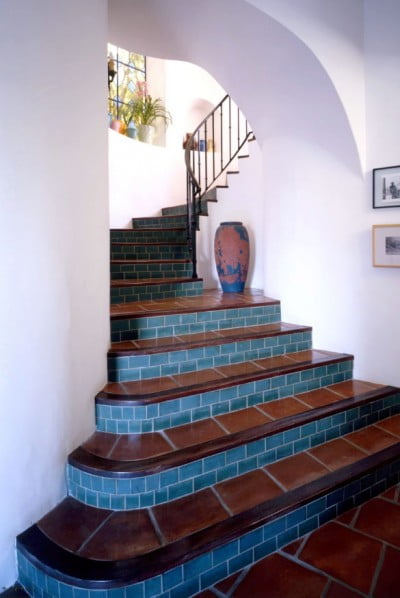 This is another idea if you love something vintage or old. This stair serves you with that feeling and to add more value, then this stair got the blue pattern. This is perfect for the house with the vintage scheme and you have enough space to build it.
5. Numbered Stairway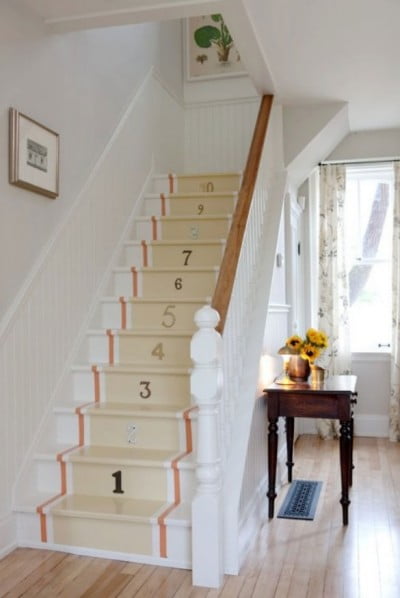 This is also a great way if you have a child and you learn him about the number in an interesting way. You can paint or attached number in your staircase. The creamy shade matches perfectly with the white nuance and makes the room brighter.
6. Bright and Deep Stair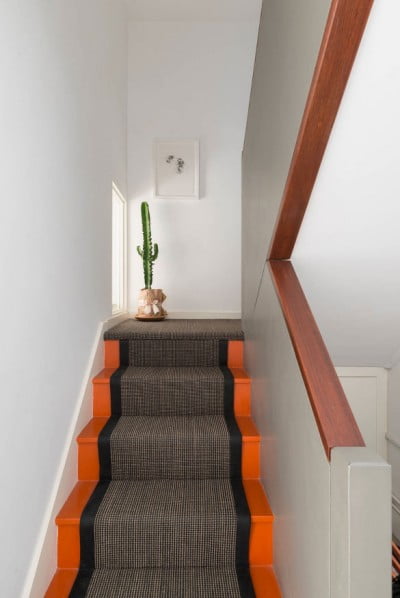 This is a unique way that you can combine and perfect idea for those who have narrow space for the staircase. The white color can perfectly match with the deeper shade. In the corner, then you can place the green feature to make your stair lively.
7. Colorful Pattern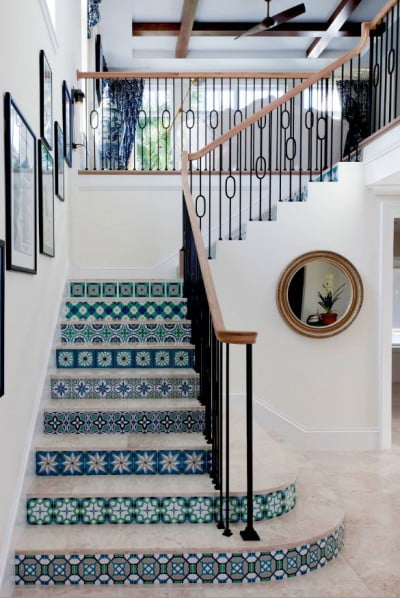 This staircase has so many patterns, but it still in the same blue shade. This blends well with the classic white wall. You can hang many frames to get the more artistic feeling in your stair area. This pattern was also good in that marble tile and make your house get something fresh than usual.
8. Blue Curvy Stair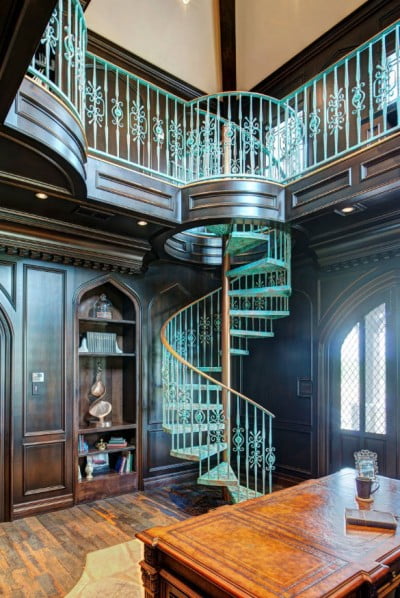 This stair is so beautiful and gently blending with dark wood shade, which is to create a smooth transition between the levels as well. The decorative handle makes this stair is blended well with the dramatic look inside the room.
9. Start with Lower Stair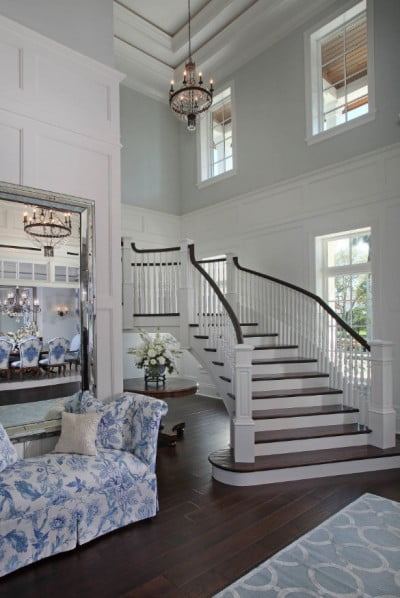 This stair starts with the lower height that connected to another level.  This actually pretty classic however it looks great with the deep wood tile and has same shade as well. This deep wood accent on the tiles can complete the white wall.
10. Wrapped Around Staircase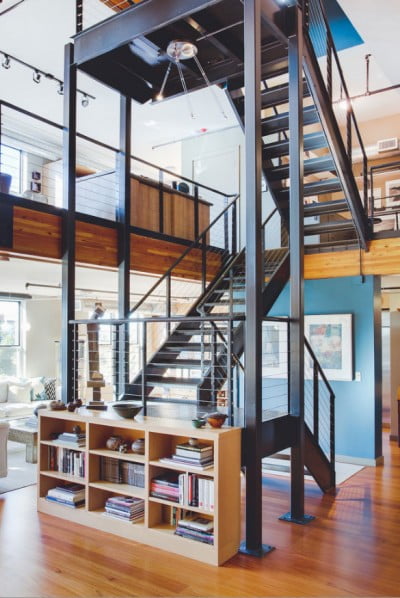 This statement-making is including one of the ends of your house. This is opened construction that emphasizes the house's floor plan and does not catch attention away from the high ceiling and along with the many windows. The risers of dark wood and the railings can give slightly contrast as well.
11. Curvy Blue Water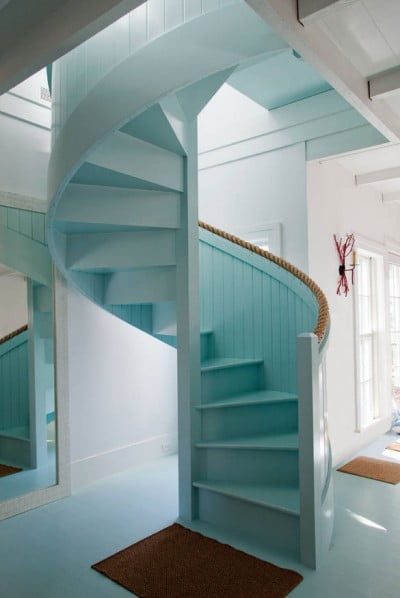 This is also another great idea for those who have small space for the stair. This gives you so fresh nuance with the light blue water scheme. The curvy in the blue looks like the wave on the beach, so this is so relaxing ideas as well.
12. Hard Materials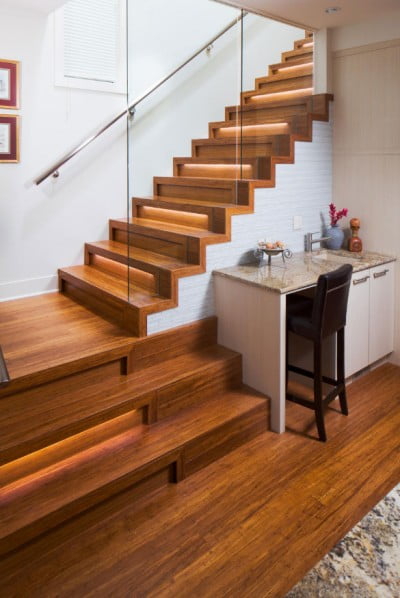 When you deal with building material, then you might consider the hardy materials as you can see on the picture. That material provides you with striking contrast inside your house. The wall has the very white scheme and the stairs have the deep wooden scheme, which is actually contrasted, but still a good way to go.
13. Gray Pattern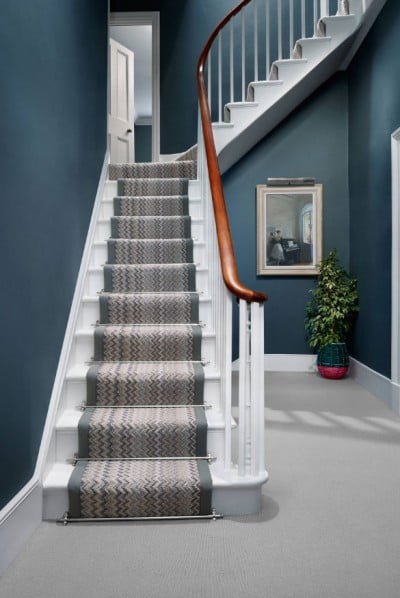 The striped stair runners can give a color in you a plain staircase. As you see that the stair has plain color, but when you add the gray pattern on it, then you can see the difference. The pattern has nuance with the navy wall and gray tile.
14. Elegant Opening Stair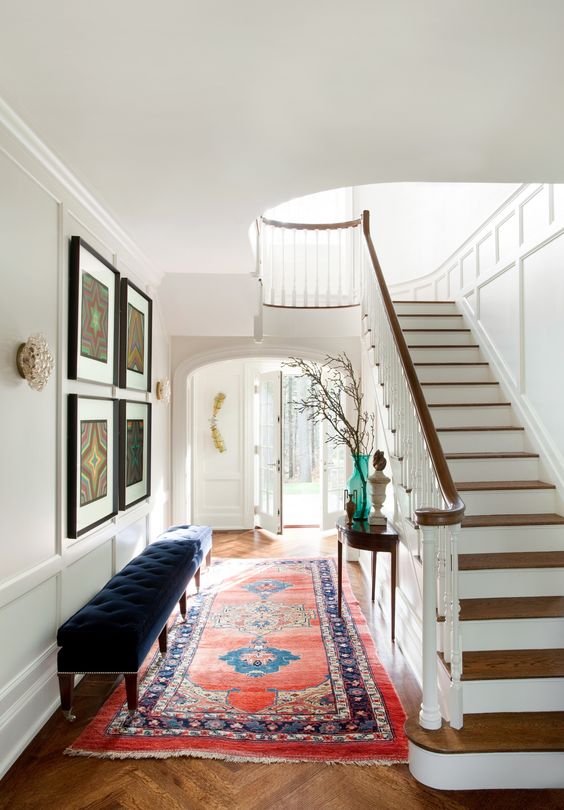 This stair gives you elegant look and just fit with the surrounding environments. This house might have a historical scheme, so the stair should provide that statement as well. With a simple design, however, it still can give elegant look.
15. Book List Stairs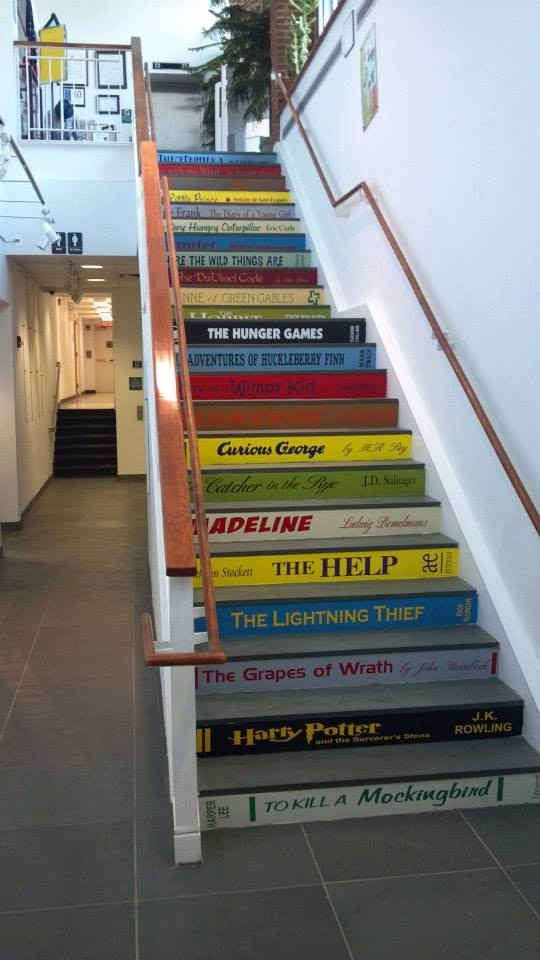 You can use this idea for your next DIY project. Your ordinary or plain stair can be transformed in a good way by using your favorite books. This makes you that you are stepped on the book stack and this is a great way to show off your creativity.
16. Sleek Curvy Stairs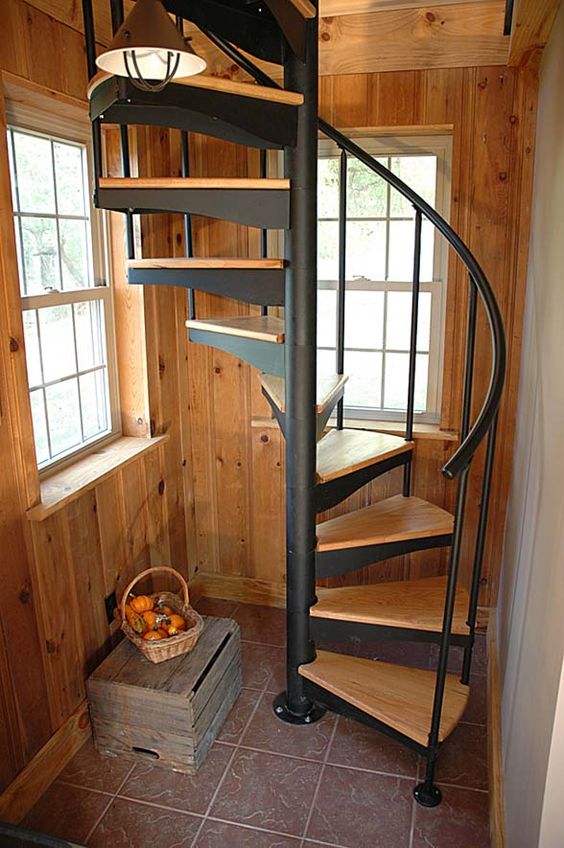 This is another way if you have limited space and you can utilize the corner of your room. This is a very sleek stair that you can use for another part inside your house.
---
As mentioned before that you can choose any design that you want to use because of many consideration to think first, such as you should look into the space of your house. It helps you to consider the design that not takes too much space if you only have small space.
If you choose to get bigger stair and more decorated, then you should have a big space. So, your space is the essential factor to decide when you are choosing the right staircase for your house.
as additional info, if you are having trouble with how to build a brand, please read the following article, regarding brand design tips for your business.