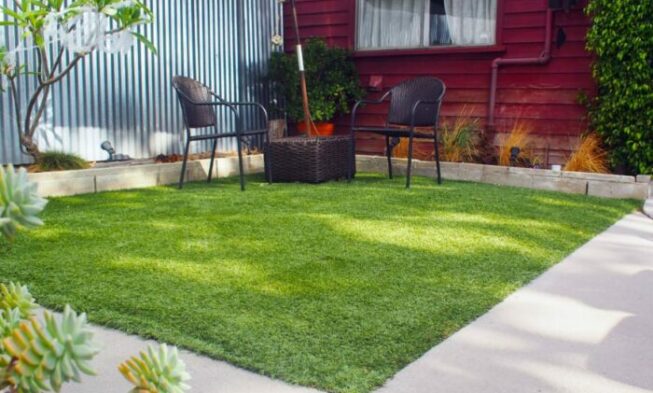 4 Top Reasons Why You Must Consider Using Faux Grass
Adding a splash of green to any interior is always a good choice. However, for many reasons, one can not grow grass anywhere inside the house, leaving the option to choose faux grass.
This artificial grass is a viable solution for any type of surface, and you will be surprised to know that this grass is also used for various sports.
Most stadiums are built for multiple purposes and do not necessarily have grass, so the officials lay synthetic turf over the surface days before the game.
Besides being used in many sports, people worldwide use it to spruce up their interiors, rooftops, lawns, and much more. Unless you try to pluck the grass from the ground, you will hardly notice any difference from the real grass.
These grass types come in various types wherein their colour, thickness of the wefts, length, and density might vary. In addition, to mimic the soft feel of actual grass, you may put a base layer of compression or pads to make the surface a bit softer.
Here are the four top reasons why you must consider using faux grass.
1. No sogginess
If you are landscaping an area with grass and it is open, the chances are it might become soggy after rain. While the ground will soak up the water for a few hours, the grass will remain wet and slippery.
The grass may turn soggy with a bit of morning dew and render the surface useless for a few hours, as walking over wet grass becomes quite challenging.
2. Does not stain
Just like artificial grass, natural grass looks good under sunshine; however, the green shade that makes the grass so pleasing can stain.
If you fall or rub against the natural grass, the grass will stain your feet and clothes. The thick green stains are challenging to eliminate and can ruin one's outfit.
Especially if you are putting the grass on a deck or the lawn, then you must vary the stains. Moreover, if you plan to play any sport, your clothes will gain some green coloured and semi-permanent stains.
But this is not the case with artificial grass, and it will meet your needs for both infilled and non-infilled surfaces.
3. No muddy feet and interiors
Maintaining the lawn is challenging if you have real grass, but keeping the house's interiors also becomes troublesome since you are bound to bring some dirt inside the home.
However, with faux grass, you do not have to face this problem as mud is not used to plant the grass. So, your interiors, feet, and everything around remain mud-free.
4. No maintenance required
There is nothing to bother about artificial grass; you do not need to water it, trim it, and pay exuberant amounts for overall lawn maintenance. Moreover, there will not be any type of weeds wherever you plan to place them.
This eliminates the need for fertilizers and extensive grass management regimes.
Furthermore, this means that it can be used all year round as no matter what time of the year, the grass will not fade or burn under the sun.
Faux grass can be used in many different places, such as the patio, deck or the lawn; in some cases, you can even use it in the interiors to bring the outdoors inside. However, you must buy the grass from a reputed seller.