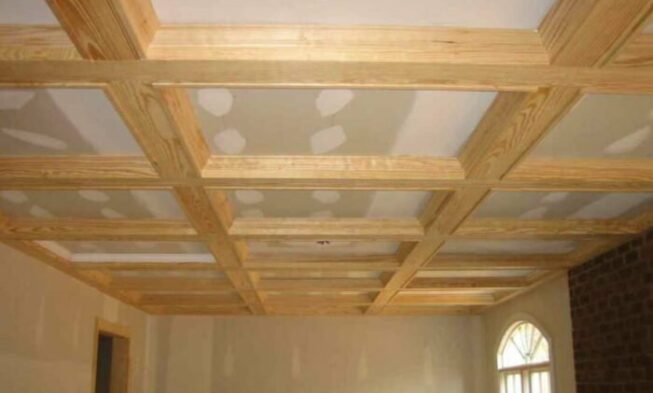 7 Cool Types of Ceilings You Wish You Had One
Ceilings can make or break your interior. Finding the right types of ceilings play a great role in redefining your house, not to mention it helps add visual appeal to the particular space. That becomes the question, how many kinds of the ceiling are available out there?
There are at least 7 types of ceiling commonly used by homeowners across the globe. While some types are popular for residential space, others are often found in commercial places.
Get to know more about different kinds of the ceiling before you pick one that meets your preference.
1. Tray Ceiling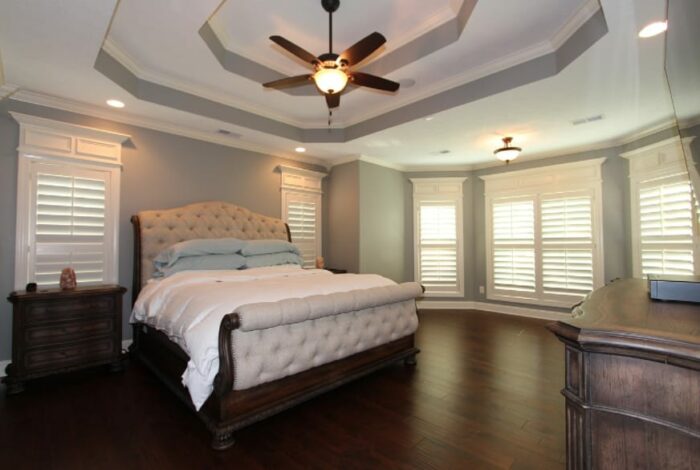 Tray ceiling sports multiple levels that start from a specific height and drop to the lower ones. This kind of ceiling resembles a tray which explains the name.
Also known as panned ceilings, it is quite common in a private residence as well as a conference hall.
What's great about this ceiling is that it can add a dramatic effect to the space. It also has the ability to make your room feels taller, which is perfect for rooms with small space issue.
2. Dropped Ceiling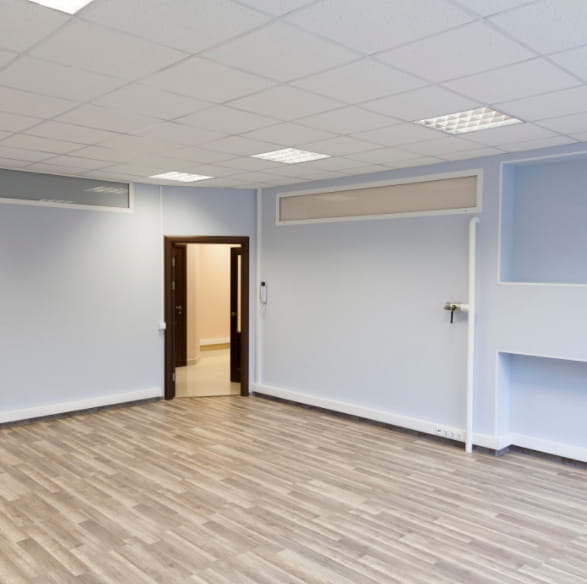 Also known as a suspended ceiling, this is a quite popular choice in offices and commercial buildings. It features a metal grid where the ceiling hangs.
The flat drop ceiling allows easier access for plumbers, electricians, and mechanics to conceal pipes and wiring.
In addition to its flexibility, the dropped ceiling is renowned for its affordability. That's why it can be a cost-effective option to simplify budgets.
3. Coffered Ceiling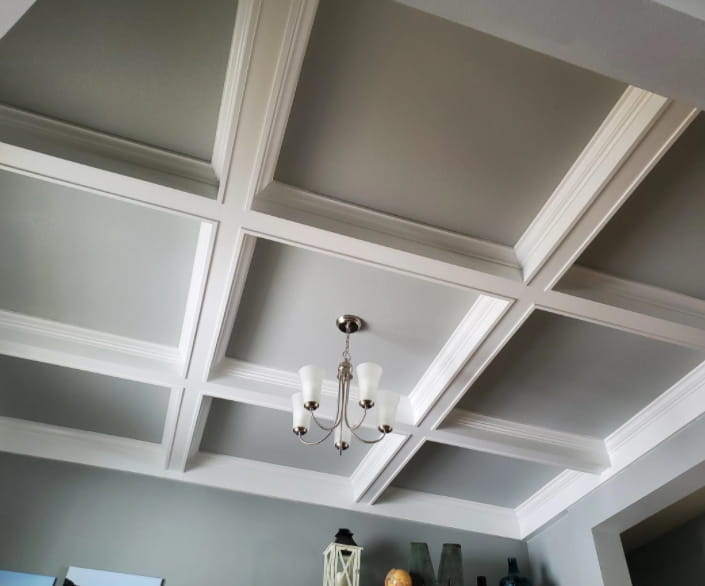 A coffered ceiling is one of the popular types of ceilings in the hotel, libraries, and other public buildings.
It reflects an aesthetic, luxurious, and classic touch to any given space. Though it can be pricier than any other kind and requires specialists, the result is worth the effort.
4. Coved Ceiling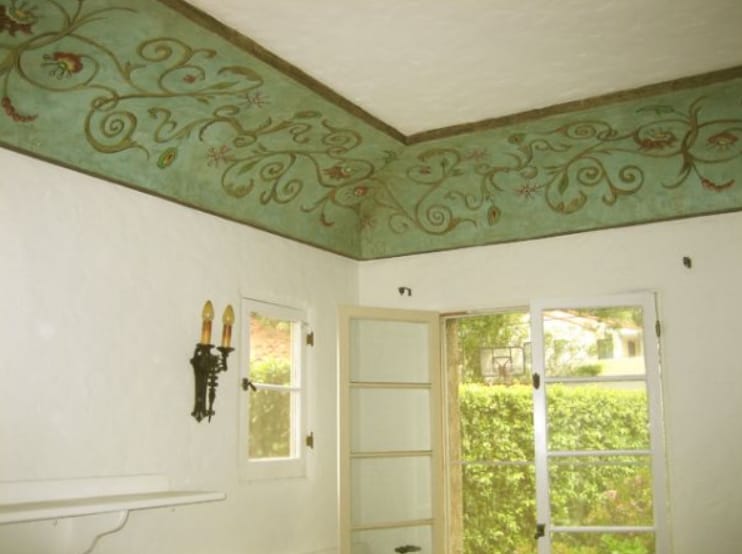 Commonly found in churches, formal rooms, and theaters, a coved ceiling comes with a dome-like design with curved edges and molding.
The cove itself starts from the top of the wall and goes up to the ceiling. With a dome-like feature, it makes your room look gentle and soft. That's why it is perfect for formal spaces.
5. Cathedral Ceiling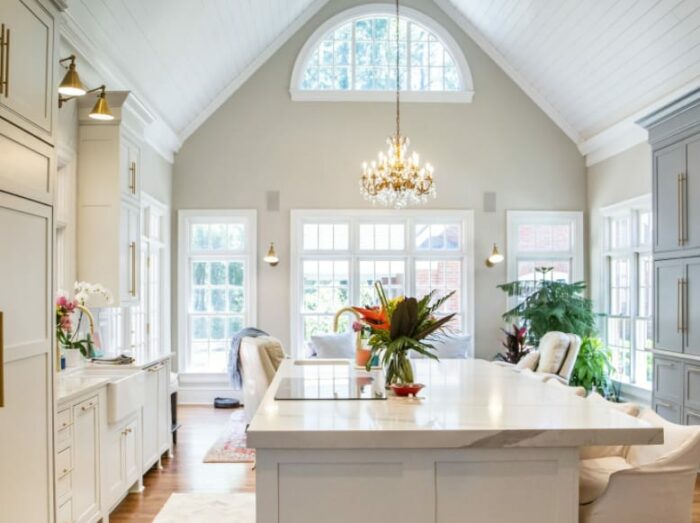 A Cathedral ceiling, also known as a vaulted ceiling, is an inverted V-shape ceiling that has a distinctive design.
It makes your space look taller, thanks to the highest point that you get from the tip of the V shape. This kind of ceiling is often made from various materials.
6. Beam Ceiling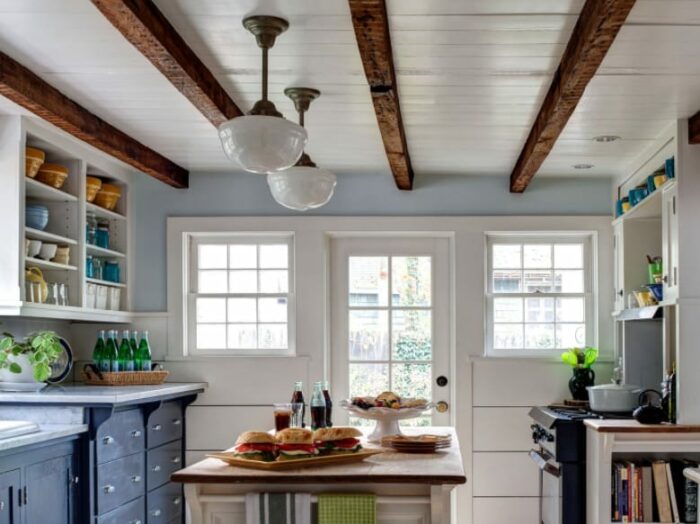 As the name suggests, this ceiling exposes beautiful wood beams that make your interior feel warm and friendly. Typically used in hallways of commercial settings, it may come in a variety of styles.
However, beam ceilings may not be an ideal choice if you have small space since it will make your room look smaller.
7. Shed Ceiling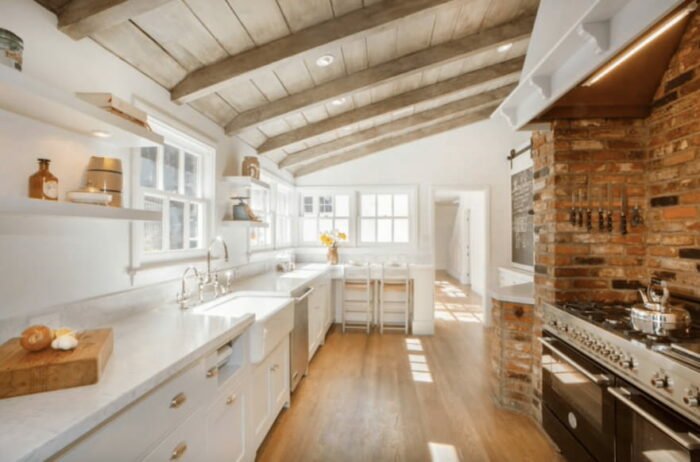 Shed ceiling or single slope is among types of ceilings which are popular in residential space. Commonly found in the loft or attic, it helps create a distinct look in your space.
It starts at a high point and slopes down to the opposite wall. The shed ceiling is also found in commercial settings with a little adjustment.