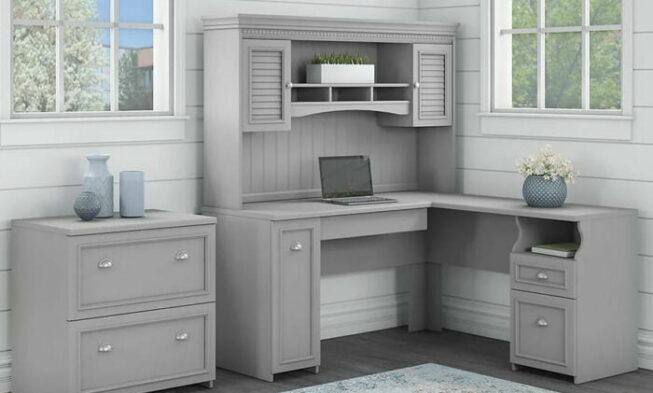 7 Different Types of Desks, Perfect to Beautify Your Home Offices
Some people think that desks are only essential for schools and offices. However, these particular furniture pieces are also essential for residential homes, especially if you need to work from home or do your homework often. You can choose one of these types of desks to have at home.
However, you need to make sure that you don't choose desks like those found in school.
When it comes to choosing desks, you must not only consider its functionality, but you also need to consider the style, shape, and sizes. The different types of desks below may be perfect for your home office.
1. Writing Desk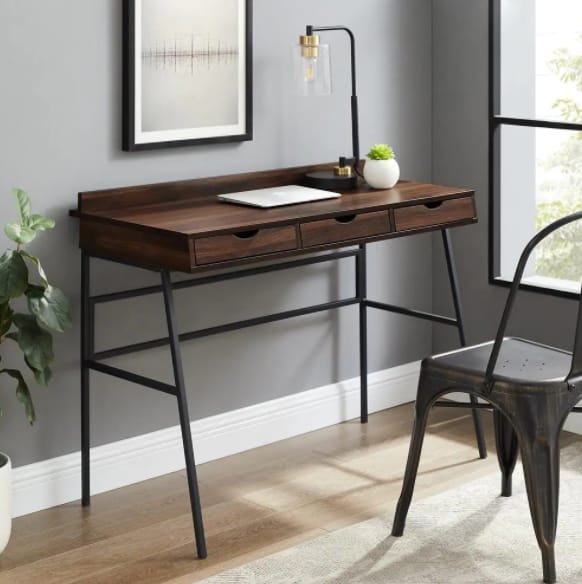 For you who love minimalist desks, you can consider writing desks. Most of them are rectangular and minimalist with only one or two drawers. However, they offer large desktops so that you can put your books and laptop on it.
You can place a writing desk anywhere you want, such as in the middle of your home office. But, if you have a smaller space, it is better to place this desk along the wall.
2. Computer Desk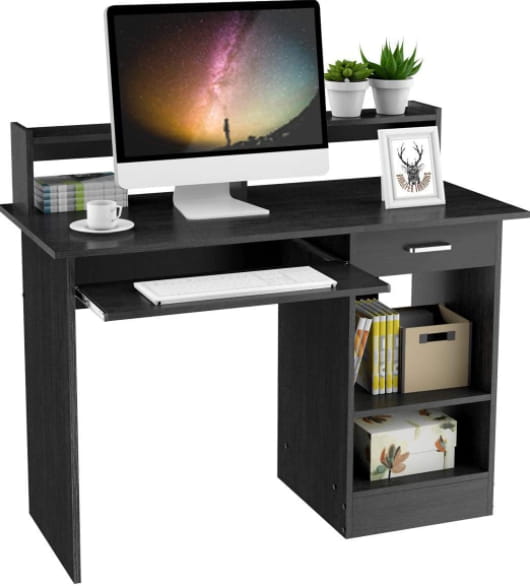 If the writing desks are not too suitable for personal computers, it is not so with computer desks. They are one of the types of desks used in an office that are also great for kids' bedrooms and home offices.
Computer desks offer plenty of space for your keyboards and monitors. They also offer storage or shelves for your computer accessories and cables.
3. Executive Desk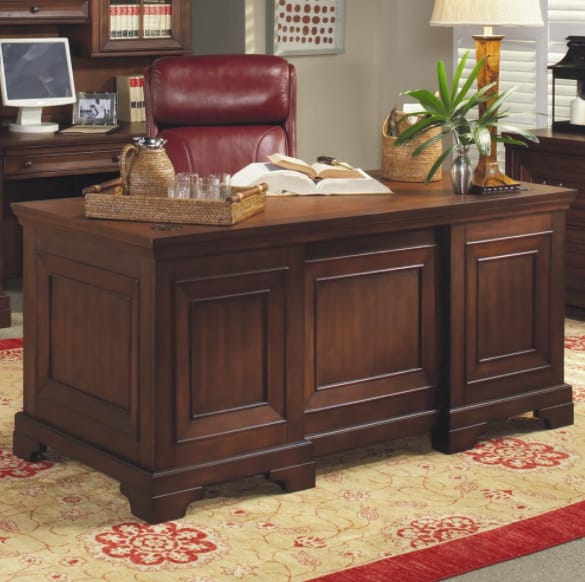 If you want to make your home office look more stand out and appealing, you need to have an executive desk in it. This particular desk offers an ample desktop and attractive design at the same time.
You will find many storage drawers under the desktop so that you can keep your document safe in an office.
Executive desks are available in various shapes, such as L-shape desks, rectangle desks, and U-shape desks. Moreover, they are also available in various styles to match your interior styles.
4. Credenza Desk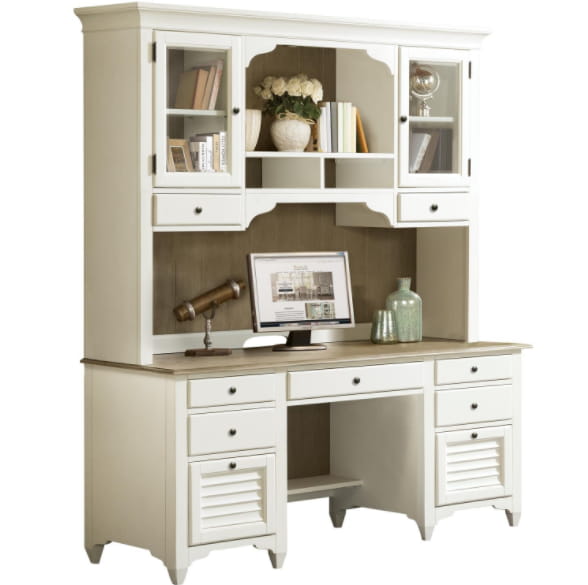 Credenza desks are a combination of cupboards and desks. They are quite functional and help you to have organized and neat rooms. The best place to have a credenza desk is in the living room or dining room.
However, credenza desks tend to take up a large space. Therefore, before you purchase a credenza desk, it is essential to measure the space first in order to find one in the right size.
5. Secretary Desk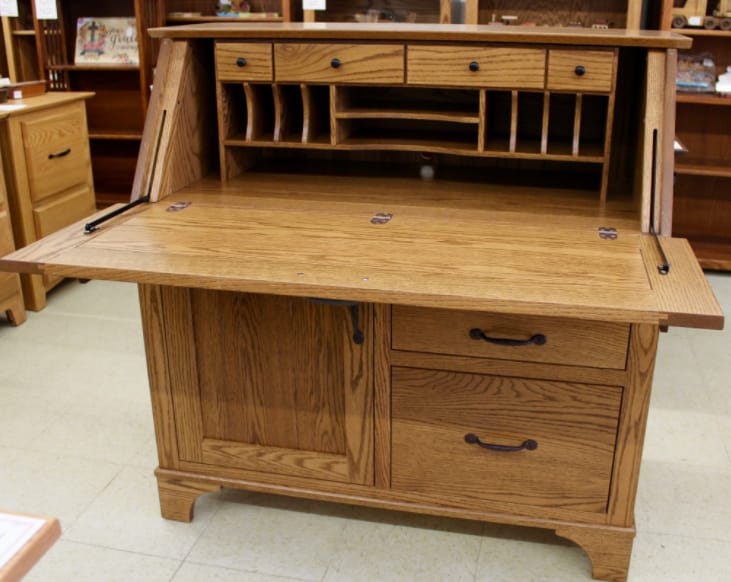 The secretary desks are designed for those who want compact but beautiful desks. They commonly have a hinged desktop surface, drawers, and bookcase.
When you don't use them, you can fold the desktop surface so that your space looks more spacious.
6. Corner Desk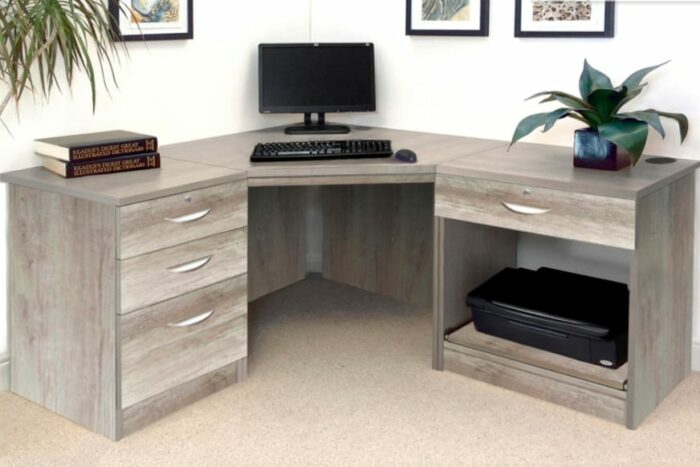 As its name suggests, the corner desks are perfect for you who want to place a desk in the corner of the home office.
They offer a larger desktop surface for a smaller room. Therefore, they are perfect for you who have a small home office.
7. Floating Desk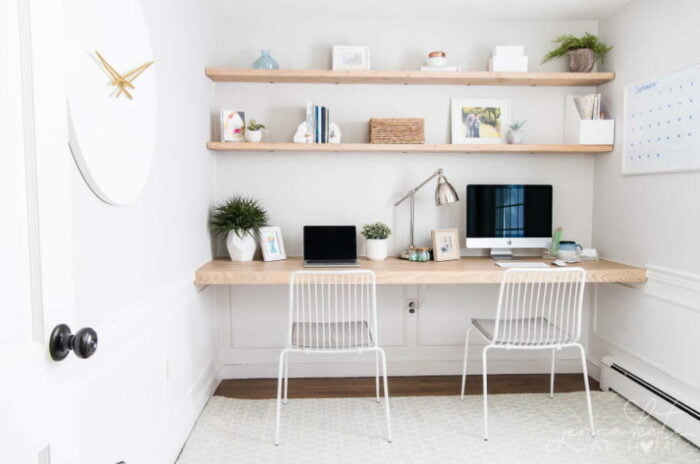 Another type of desk that is perfect for a small space is the floating desk. They are mounted on the wall and have no legs. However, they are very functional.
Some of you may be a bit overwhelmed with the beautiful choices of types of desks above. To make the choosing task easier to do, you can measure your space first and calculate your budget before shopping for the desks.