6 Washer and Dryer Pedestal Alternatives for Comfy Laundry Chores
Washer and dryer pedestals mainly function to put the machine at an ideal elevation for comfortable laundry chores.
But if your current pedestal makes so much noise or it needs replacement for some reason, be sure not to skip the following washer and dryer pedestal alternatives.
1. 2-in-1 Washer and Dryer Platform with Space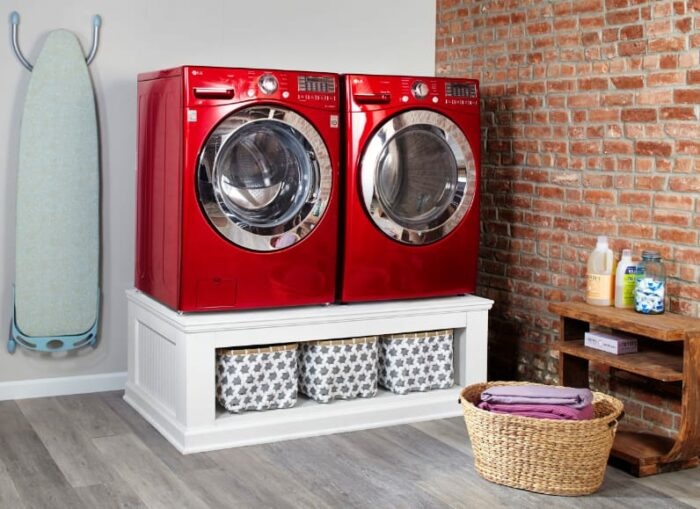 A hardwood platform can be a sturdy pedestal to support your washer and dryer. The platform is large enough for both machines so they do not occupy too much space in the laundry room. If you have excellent woodworking skills, building a DIY platform can save a lot of money.
This washer dryer pedestal is designed with a room to keep your laundry essentials out of sight, giving you an organized laundry area.
2. Spacious Bench with Sturdy Legs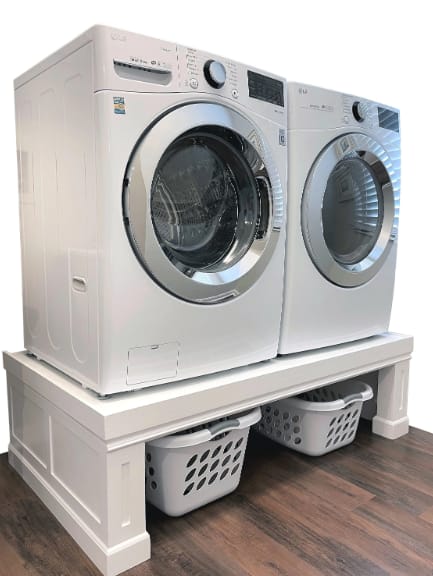 Another wooden bench to place your hefty machines. Built for large washer and dryer, the bench is made with large footprints that fit perfectly in your spacious laundry room. Sturdy legs make sure the support doesn't produce cracking or rattling sound when used.
An ample space under the bench allows you to store dry clothes, towels, or laundry supplies. The white color scheme makes these washer and dryer pedestal alternatives a great addition in any room concept.
3. Standalone Painted Wood Riser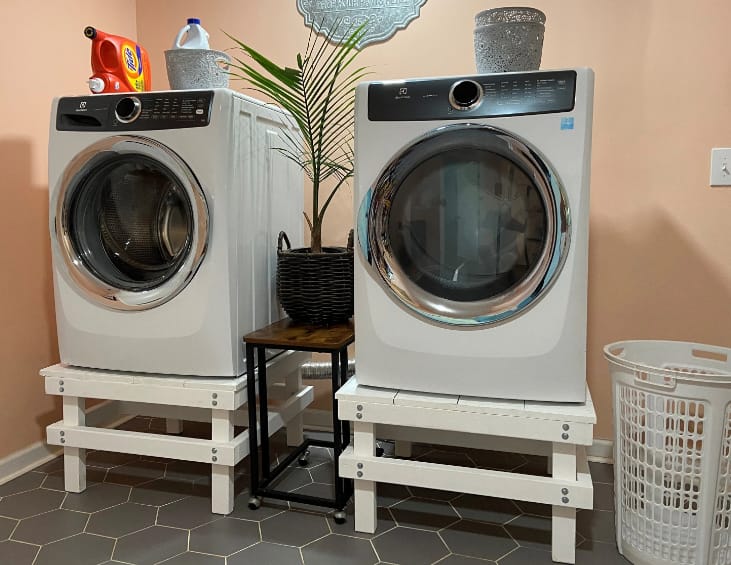 If you are good with your hands and wood, building simple risers can be an option. Instead of spending much money on store-bought pedestals, you can grab some wood pallets and transform them into modern wood risers.
These pedestal alternatives are quite simple to make and they offer a lot of benefits. You can choose materials that are sturdy and durable, control the budget, and customize the design.
4. Unfinished Pallet Platform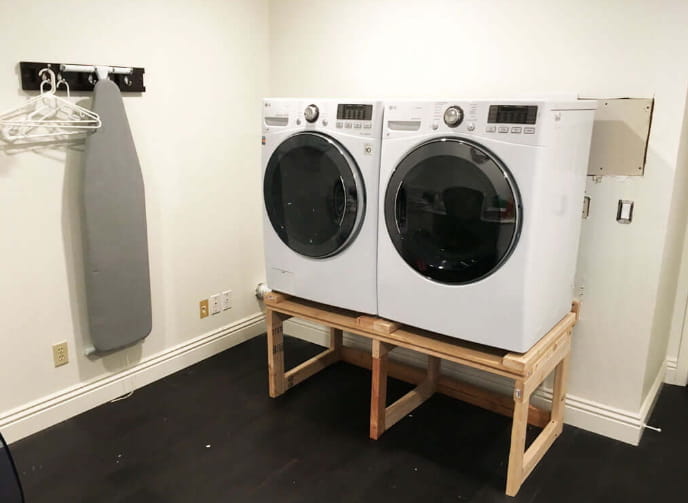 Keep everything simple with these washer and dryer pedestal alternatives. The DIY platform is made from wood pallets that are tough yet affordable, providing reliable support for your heavy machines. The design is relatively simple with three legs that ensure its sturdiness.
Feel free to adjust the riser height to your comfort so you don't have to bend over too much while doing the laundry. The pallet wood is left unfinished, giving a beautiful natural touch to the laundry room.
5. Black-painted Iron Pedestal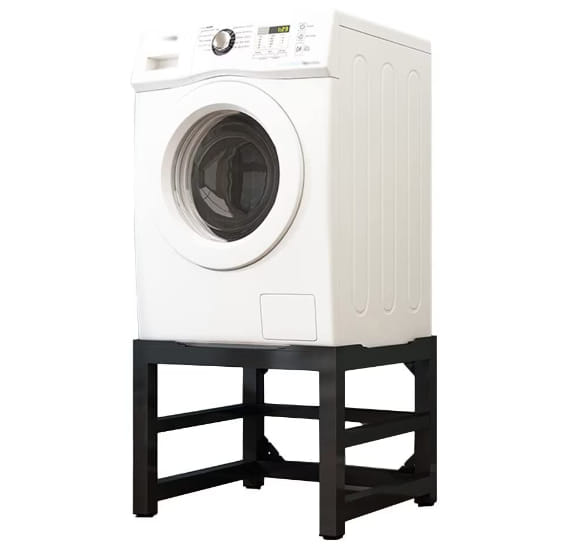 When you have a loose budget, purchasing iron pedestals can be the best solution for comfy laundry chores. Iron materials are undoubtedly durable and it can withstand mold and moisture. Painted with black, this tough riser easily blends with other elements in your laundry area.
The model is designed to be a standalone riser, which means each platform supports a single machine that gives you placement flexibility.
6. Pedestal with Drawers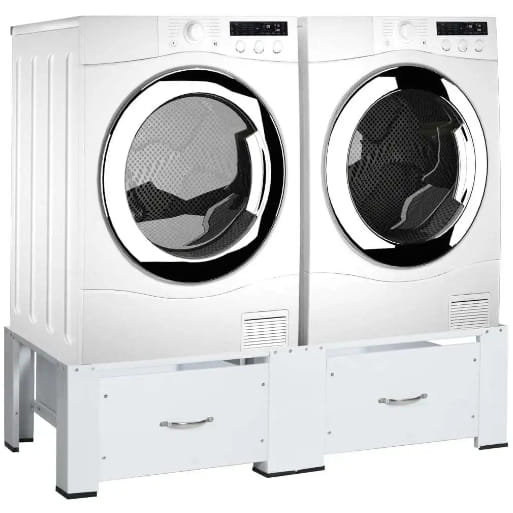 If you need a pedestal and storage at the same time, this alternative has you covered. The low platform comes with drawers where you can put laundry supplies in place. Simply grab the handle and pull to open so you can access the ample storage.
These washer and dryer pedestal alternatives are not only efficient to provide you with comfort while doing the laundry but also visual attraction. Pick your favorite alternative platform or riser and no more painful bending.