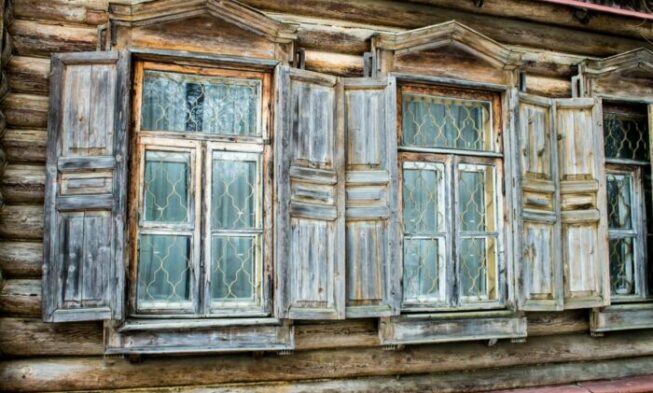 9 DIY Windows Trim Ideas to Try at Home
It is easy to find some windows trim ideas from some sources. When we talk about your home's design, we will talk about the exterior of your home. Exterior design is important to attract people's attention to your home.
You can have a perfect home when you can make perfect exterior window trim. There are DIY exterior window trim ideas such as vinyl window trim and also PVC exterior window trim.
Before you start with your window trim project, it is good to understand window trim for your home first.
What is exterior window trim?
One area of design that is sometimes overlooked is outside window trim. It has an impact on the beauty and character of a home.
Window trims provide a useful and ornamental purpose, much to the delight of many homeowners. When it comes to finishing your ideal home, choosing the right sort of trim is crucial.
Here, you can find some ideas for modern trim for window that you can choose based on your home design and your style.
Differences in Some Window Elements
Before we continue to look at interior wood window trim ideas, we need to know the essential information below.
Contractors and home professionals use the following terminology interchangeably, but there are some distinctions. Below, we'll take a closer look at these distinctions.
Trim is the material used around windows and doors, as well as where the floor and ceiling meet the wall.
Molding: More ornate in form and detail, it is utilized primarily as a decorative object and is typically wider than trim. To find window trim molding ideas, you can search some home design sites.
The casing is a thicker version of trim that covers the gap between a window frame and the wall edge. You can find entry door casing ideas from some sources.
Framing: a thinner form of trim that is used to frame the perimeter of doors and windows.
Examples of Window Trim Ideas
Many outside windows trim ideas and solutions are available to inspire and drive you to modify your own home. There are bound to be a few styles that pique your interest, ranging from layered trims to farmhouse window trim.
The Horizontal Trim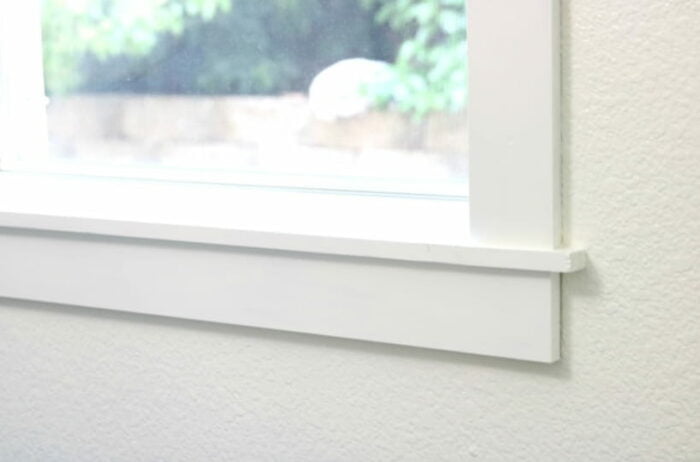 The most common style of trim on new windows is flat or horizontal trim. This style is modern, slim, and available in a variety of color schemes.
This type of trim is ideal for individuals looking for a low-cost way to complete their property. A decorated windowsill is a popular addition to this style.
Overall, a fantastic way to emphasize your home's lines. You can search for sunroom window trim ideas to see an example of horizontal trim.
Significant Bold Trim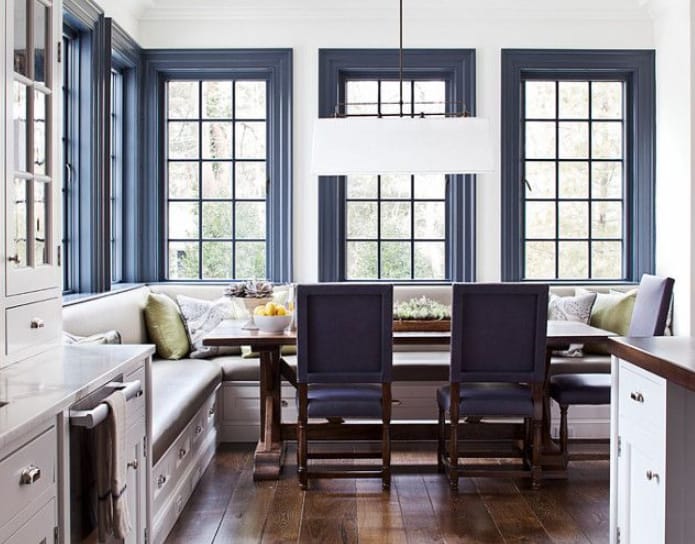 The bold trim is there to be seen. This bold form is available in a variety of colors and is typically used to contrast with a home's siding.
Significant bold trim is a relatively inexpensive and straightforward alternative that gives the home's façade depth and weight. You can apply barn window trim ideas and use bold trim design.
Use Layers to Trim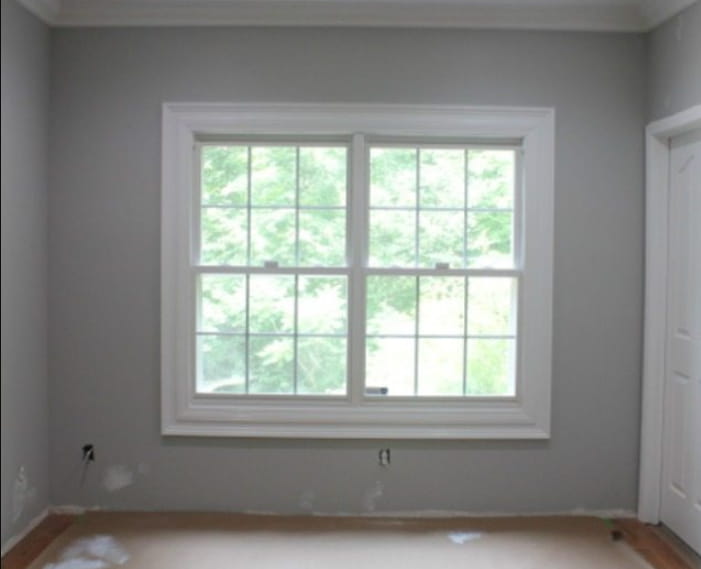 Layered trim is for those who want their home to be more detailed. This is a popular style that uses a layered effect to highlight the windows, regardless of the other external characteristics. Although it is slightly more expensive than basic trim, many homeowners believe the layered aesthetic is worth it.
Within this design option, there are several layering styles to choose from, so the final result is mostly dependent on the layering style utilized. It's an excellent choice for any home, but it looks especially good with bay windows.
Aroun the Windows, Wood Trim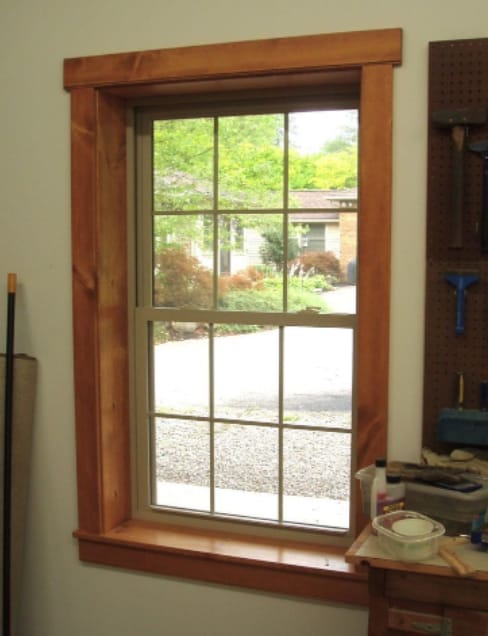 Wooden trim has a natural appearance and complements white siding well. Because wood rots when exposed to the outdoors, this alternative requires regular upkeep. It is possible to increase the life of hardwood trim by priming and painting it.
Exterior Windows Trim in Color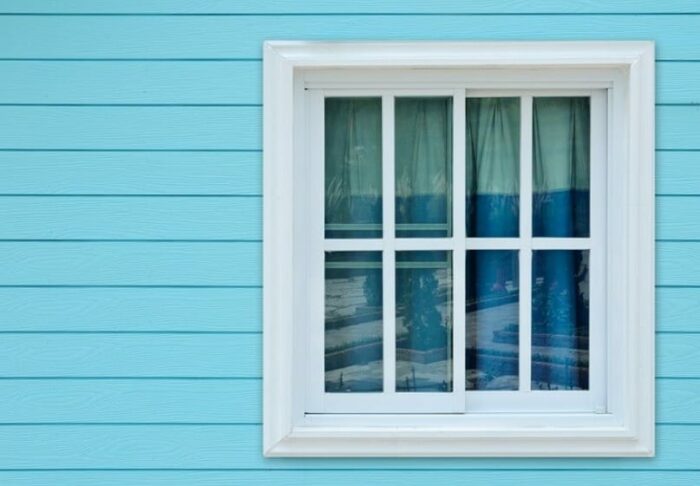 Colorful trimmings add a whimsical touch. Making your windows pop with color is a terrific way to express yourself if being creative and whimsical is a part of your style.
To create an artistic finish, this trim style employs a variety of tonalities. Depending on the color picked, this type may be significantly more expensive. It is, however, an excellent way to add some color to your home.
Window Trim in Vinyl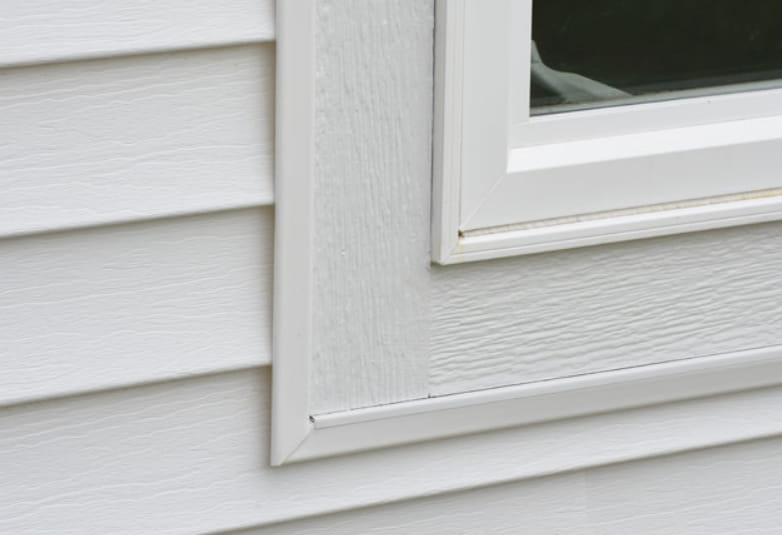 The most popular type of trim is undoubtedly vinyl. It is extremely resistant to hot temperatures and moisture. This solution is also extremely durable in general.
You won't have to replace them as frequently as you would certain wood trimmings. Vinyl provides a clean finish and looks good in modern homes. The only disadvantage is that there are only a few color and variation options.
PVC exterior window trim is another fantastic vinyl alternative. PVC is entirely waterproof since it is made of polyvinyl chloride in a honeycomb cellular structure. You can use PVC for bathroom window casing ideas.
Easy Window Trim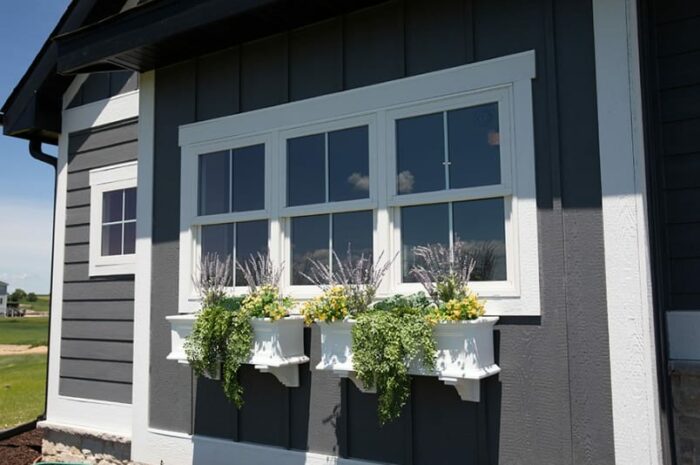 Simple trim is for individuals who want to make a discreet addition to their home's exterior. This style tends to blend in with the siding of the house or is only a shade or two different.
To give the windows a more finished look, some homeowners pair plain trim with ornate shutters. Others, who prefer a more modest approach, leave the plain trim alone.
Modern Windows Trim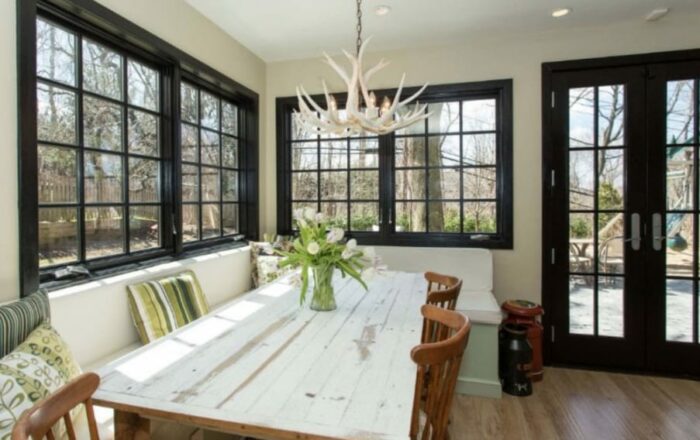 Straight lines, edges, roofs, and large windows are all characteristics of modern architecture. The modern appearance is popular among homeowners.
This style usually blends in with the rest of the house's design rather than standing out. Any home may be made to feel more modern by using modern trim.
Black window frames are a striking choice when it comes to choosing a color for modern trim. You can find some bay window molding ideas in some sources. You can also discuss with the exterior designers how to beautify your bay window.
Antique Window Trim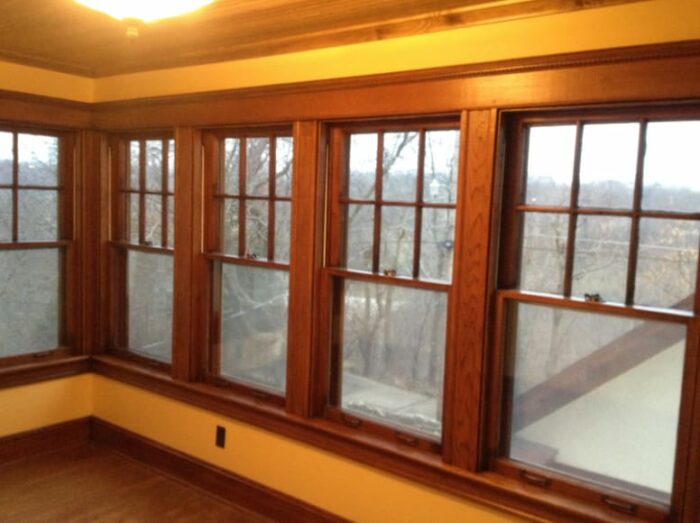 Another style that complements a home's overall decor is rustic window trim. This trim is appropriate for rustic cottages and/or farmhouses that employ natural materials such as wood and leave the grain exposed.
Rustic window trim is ideal for homes that want to blend in with their natural surroundings because it has a natural appearance.
You can get some ideas for cottage style exterior window trim that will make your home look like a cottage.
Now, you can choose windows trim ideas that suit your needs.