Skirting Boards Are The Best Ways To Enhance Your Interior Of The House
The skirting board is also known as the kickboard and baseboard, which has several different features. Skirting boards have been around for a long time, and it was pretty essential at that time. But now the situation is different; in modern homes, it is more of a personal choice instead of a practical function to it.
You can check Skirting World and look for the different skirting boards if you want to have them in your house. It has some value because people use it to protect their walls from getting damaged. However, it does have an aesthetic value. Depending on the type and material used, you can glue, nail, or screw to attach the skirting board to the walls.
So, in short, if you think of renovating your house, you should get the skirting board and remove the old one. Now, you have many options, so consider getting the one that will look good in your room and catch people's eyes. Then, let's see how it can enhance your room's interior.
How is the skirting board better for your house?
Hide ugly wiring
When you build a house, there are so many electrical wires that you have to deal with. You cannot leave them hanging like that openly from the ceiling or walls. Moreover, they can be pretty dangerous for the person. A skirting board is one of the best options you can consider that will not just hide the wires but also keep you safe.
It will conceal the area after the installation of the floor in so much more economical manner. It will also protect the cables from moisture and other things.
Cover the gaps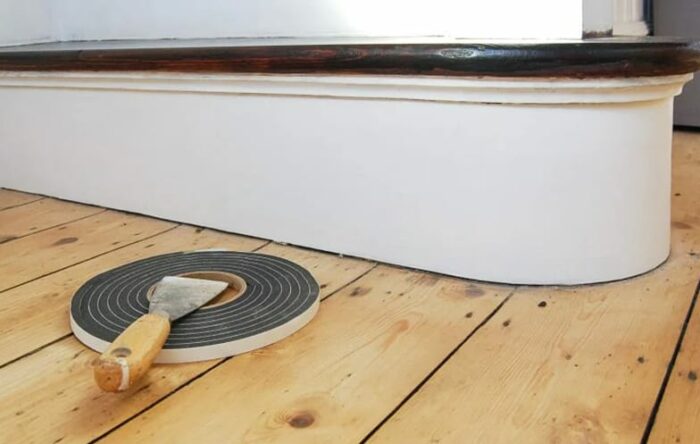 Aligning the floor with the walls to perfection is not always possible. There are many times when you see gaps or spaces there that are unavoidable. In addition, it will come in sight of people who will also be good or bad, and you may not feel good.
But with the skirting board, you can cover those gaps perfectly so that no one will know anything. It does not matter what type of flooring you have; you can choose the right board for you that will match the flooring.
Prevent any damage
A skirting board works best as it is the barrier that will prevent your furniture from getting in contact with the walls. When furniture gets into contact with the walls, it may ruin the plaster and leave marks on your painting or wallpaper. You may not want that to happen to your new or renovated house.
With the help of a skirting board, you can get some protection, which will protect you from the lower parts of the walls from vacuums, toys, and general traffic in the house. The best part is it is easy and cheaper for the person to repair the skirting board instead of the walls.
Step outside the box
When it comes to interior designing, everyone wants to push the design to a new level, and a skirting board can help you with that. You can ditch the mainstream and think out of the box because there are lots of things that you can do with the skirting board.
One of the most amazing things is that you can find different types of skirting board ideas to have more options. So the person can take some time but choose the one board with some creative idea and theme that will give a nice touch to your room.
Use it as an accent
You should not settle down with the subtle option because that will not be a positive everything. When it comes to interior designing, you will need to get something bold and better.
The skirting board does give you the conservative design that will give your home a rebellious streak. When you go against the grain, then that will definitely provide you with some exciting results.
It will always be better to break the rules which have been made and give a different touch to your house. But make sure it is matching and does look good. Then, you can just ask for the sample and use that to give you a better idea.
Simple is always better
You may find the skirting board that comes in different shapes and sizes. It gives you an authentic and impressive decorative skirting board.
No need to say how easily you can get lost in these designs. That is why it is always better if you will go with the simple one instead of a complex design.
You need to look for a simple skirting board that is clean and smooth because that will go with every type of interior. However, if you still need some complex or interactive design, you can just ask the interior designer or professional who will give you the right advice.
Enhance the aesthetics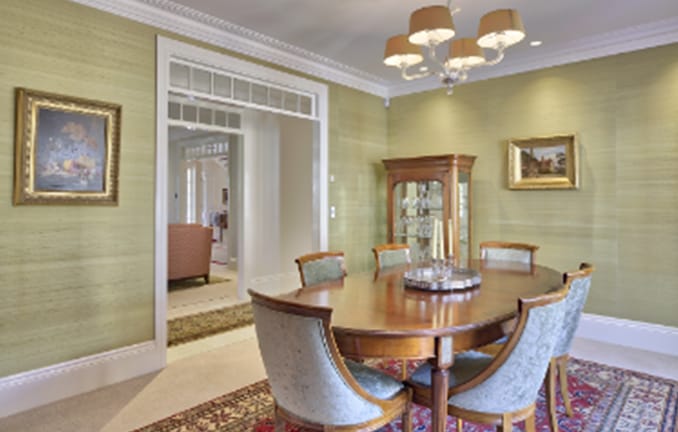 Most people prefer to have a skirting board in their house because it gives them more of a professional finish. However, there are many times when these boards usually have some decorative element and determine the overall effect that they will have on your house.
You can choose the skirting board that will ensure your house's best interior design. Different types of skirting boards come in different designs, styles, and patterns. Choose the one that will give your room an impressive and classy look.
Cheaper
Last but not least, there is one more benefit that the skirting board offer. It is pretty cheaper as compared to other options which you have. So when you create your home, you should get the skirting board in your house which will fill gaps after installing the floor.
With a skirting board, you can hide wires, prevent wall damage, or many more. If you use some other option, there will be different things you need to do, which will cause a lot of problems for you and be quite expensive.
However, skirting boards are not that expensive and are pretty easy to install. Even if your skirting board gets damaged, you can change it, which will be less expensive than wall painting.