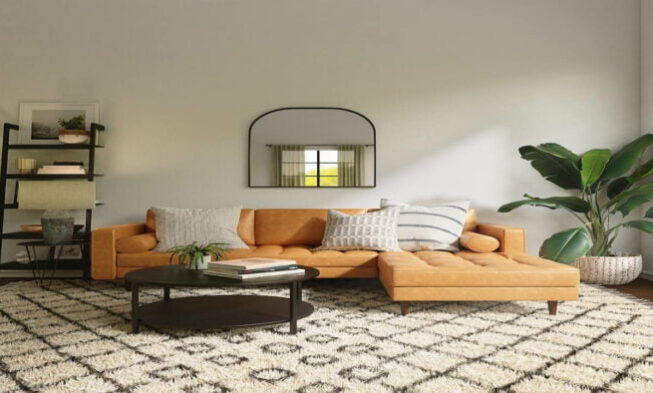 Switch Up Your Living Space with These Simple Tips
We have all been there. Feeling stuck at work, not finding a way out of our problems, and in desperate need of a new perspective.
While going outside and being in a different scene would help, the trip might be more frustrating than relaxing with the pandemic and restrictions in place. In this case, redecorating your living space might just be the answer.
Besides giving yourself a chance to focus on something other than your problems, redecorating also allows you to refresh and discover new things about your house.
Here we have concluded some simple yet effective ways to decorate your living space. Let's check it out!
Out with the old, paint with the new
Simple as it might sound, repainting your living room is sure to bring new changes to your house. The color of the paint that you choose can help manipulate the amount of space you have. More than that, color always affects how we feel at different times in the day.
Though choosing your new paint color might sound taxing, it actually doesn't require as much effort. All you have to do is pick the three main colors around your living room and pick one color from that option- and there you go!
A bit to the left and a bit more to the right
If you want penniless redecoration while getting some exercise in, rearranging your furniture is the right option. Try and think outside of the box and imagine different arrangements around the room.
Maybe your sofa doesn't have to touch the wall. Or perhaps you can try hanging your TV and leave the table space for something else.
While rearranging itself might not be a huge thing, the different view you'll see as you sit on your sofa might just be the very thing you need.
New art, new me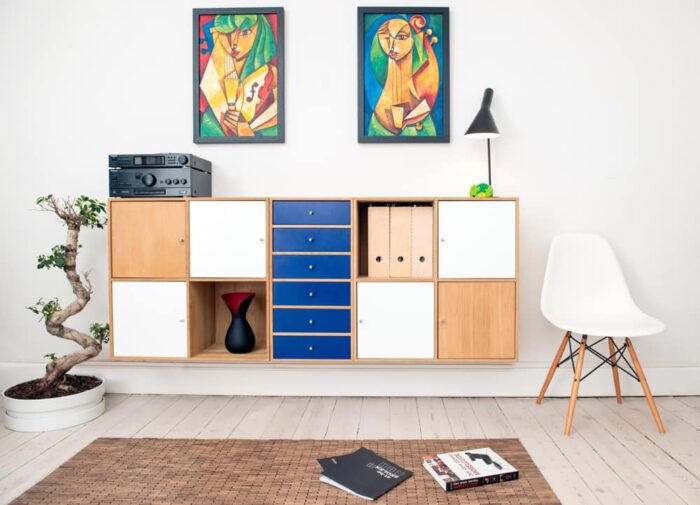 If you are not up for major changes around the house, then upgrading the artwork around the room can be an option for you.
Instead of buying new ones, making your own painting can also be a fun little DIY project that you can do just fine on your own, but also more fun with your friends.
If painting is not your strong suit, then worry not, because now you have the option of buying a paint-by-number kit.
Having said that, if you often find yourself bored with artworks easily, you can now enjoy different arts daily and even within minutes with Samsung Smart TV. All you have to do is turn on its Art Mode, and voila! You can now have a 2-in-1 decoration and entertainment device.
Filling in the blank spaces
In a rather spacious room, filling out the space can be quite a task to do. Decorations such as plants and paintings can be the trick to making it feel less empty.
However, instead of just filling it with decorations, using the space for functional things can also be an option, such as an air purifier.
Besides filling the emptiness, an air purifier can also increase the air quality in your house. Moreover, with various beautiful designs and sizes of air purifiers on the market today, you can still find the perfect air purifier that suits you. As a result, you can now enjoy your newly decorated room with fresher air to breathe in.
Mix for maximum fun
As a novice in the face of interior design, we tend to find ourselves going for simple and safe designs when decorating our house.
While simple designs are perfect for making a space feel bigger, they can become boring quite quickly. One of the things you can try to add some variation to your space is by mixing your modern furniture with vintage ones.
If you are a bit more adventurous with your redecorating project, you can also try to mix the color of your furniture and even create an accent on one of your walls. Finally, you can say bye to your boredom!
Plant up your house!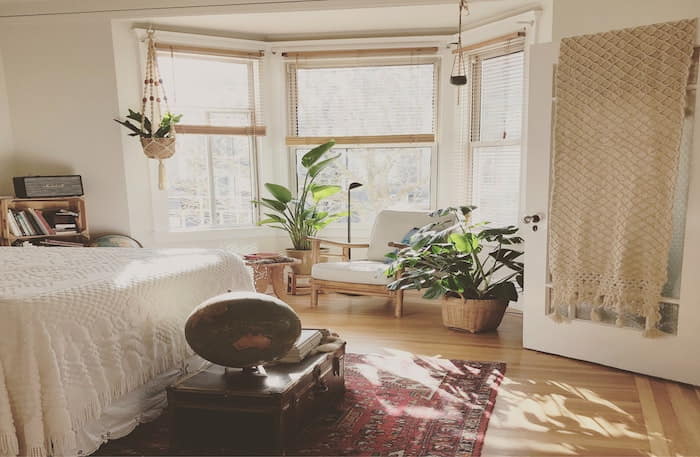 House plants have been a huge trend around the world ever since the pandemic hit. With each of us stuck at home, most of us then found ourselves paying more attention to our house. House plants became the answer to most of our effort in spicing up our house, and for good reasons too.
More than just a way to liven up your room, plants are also a natural air purifier that can help make the air quality at your house better.
As it mostly comes in small pots, the care that has to be put into these plants is also minimum. If you have a little furry friend or a dog, there are also many options for pet-friendly plants that can be your new buddy.
While it may seem that way, decorating your living space actually doesn't have to be expensive.
Besides rearranging and reusing the old stuff you have in your house, you can also try recycling the things sitting in your storage room. Then, all you have to do is let your imagination run wild and decorate away!